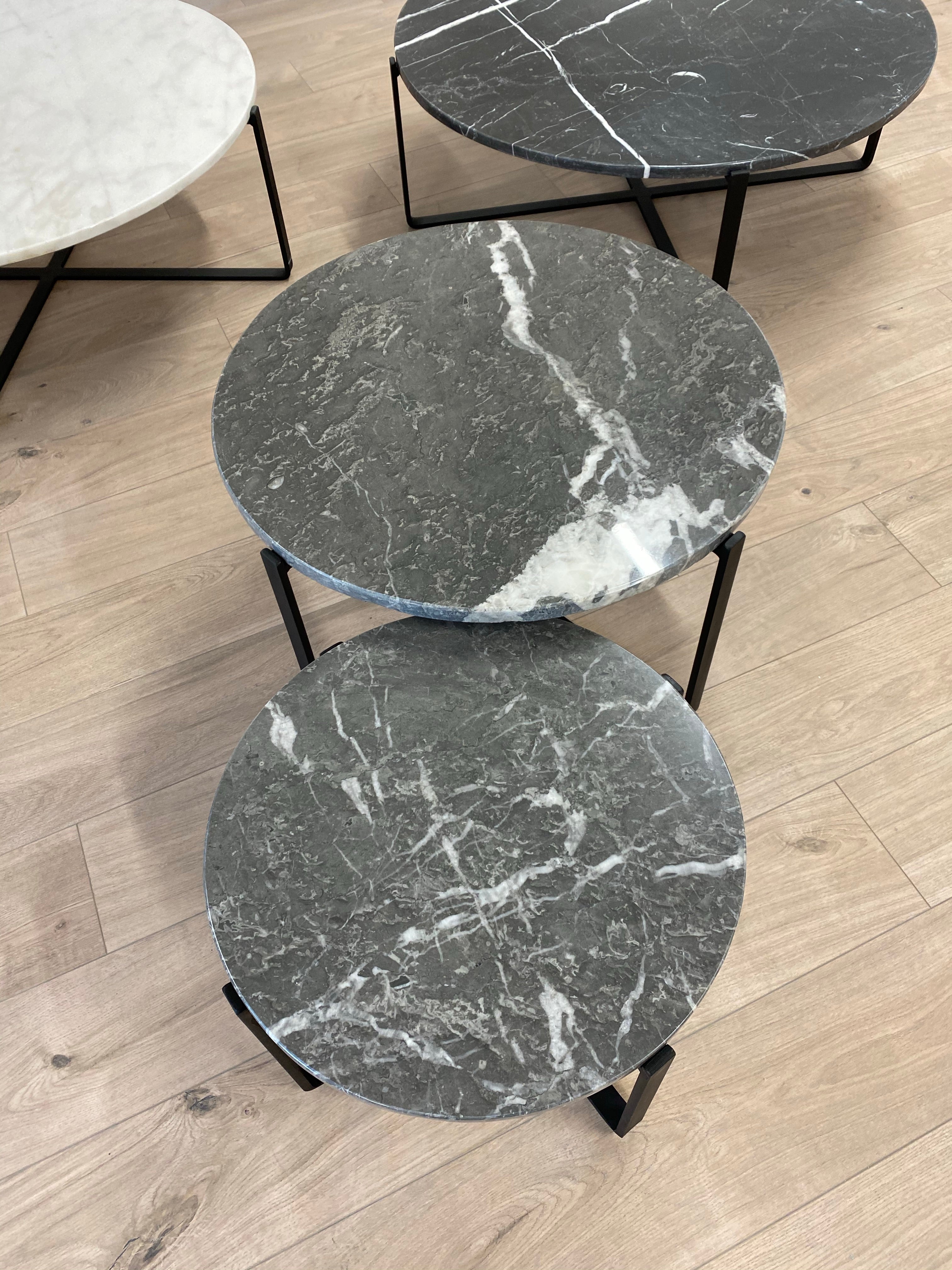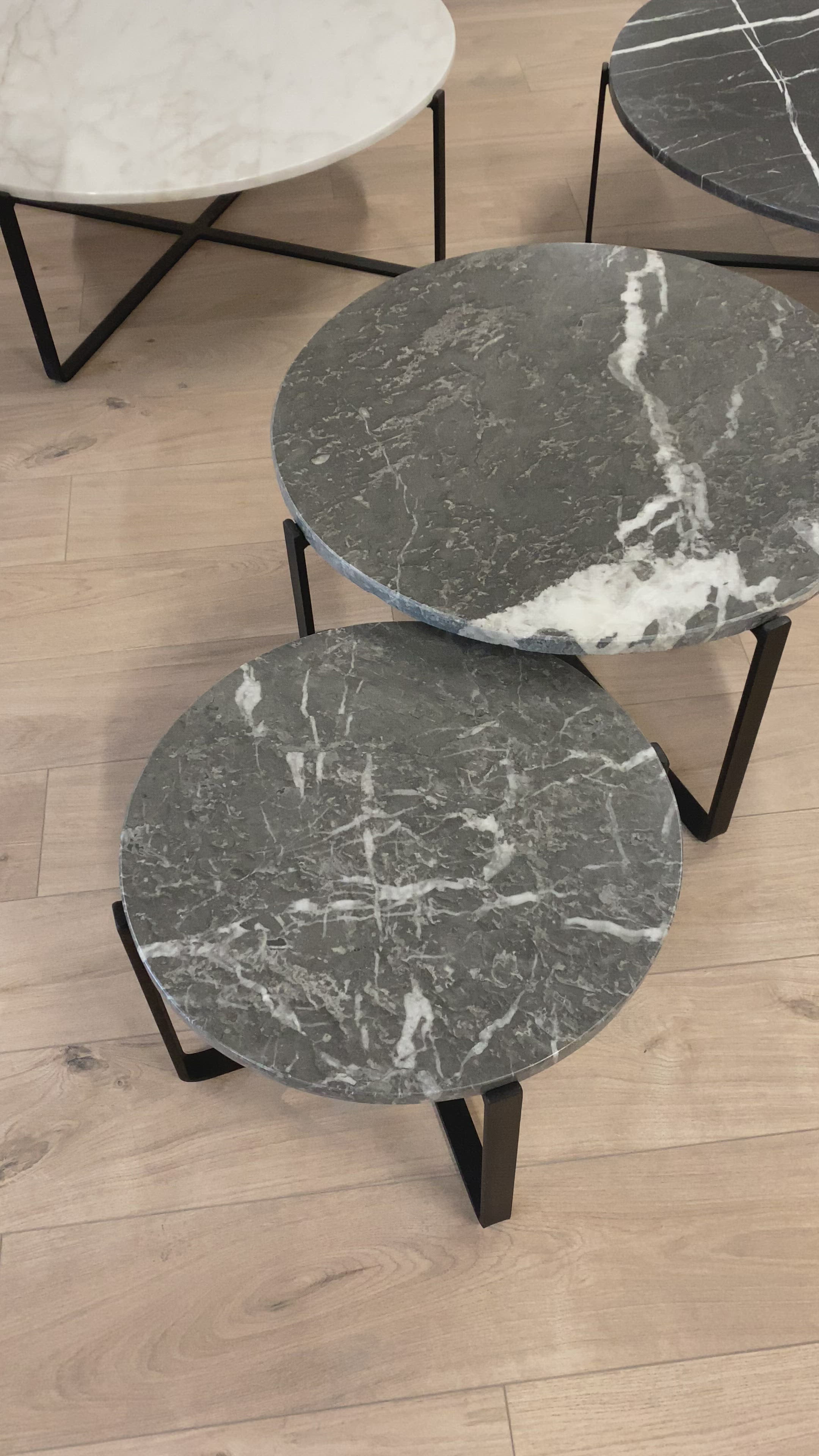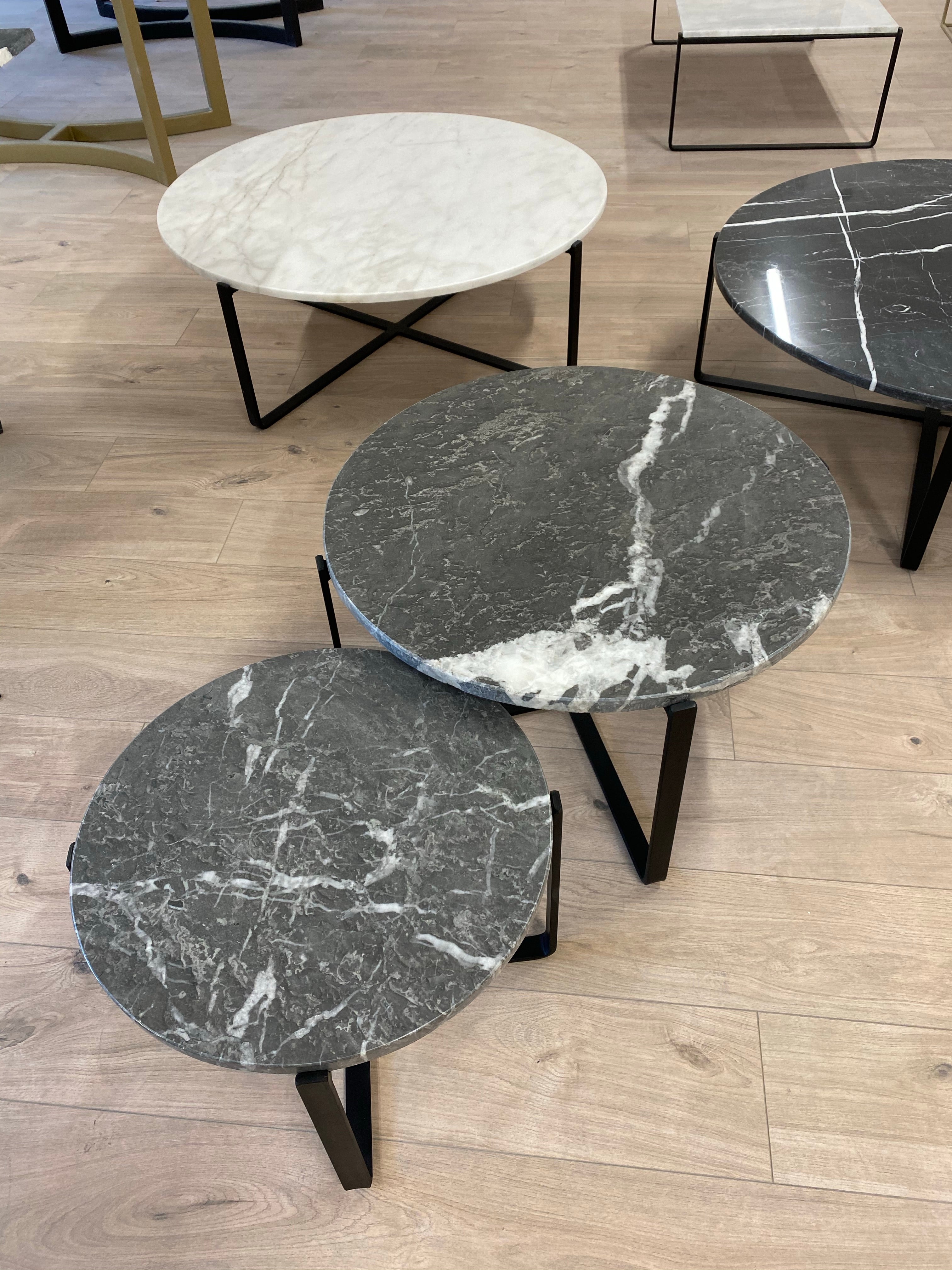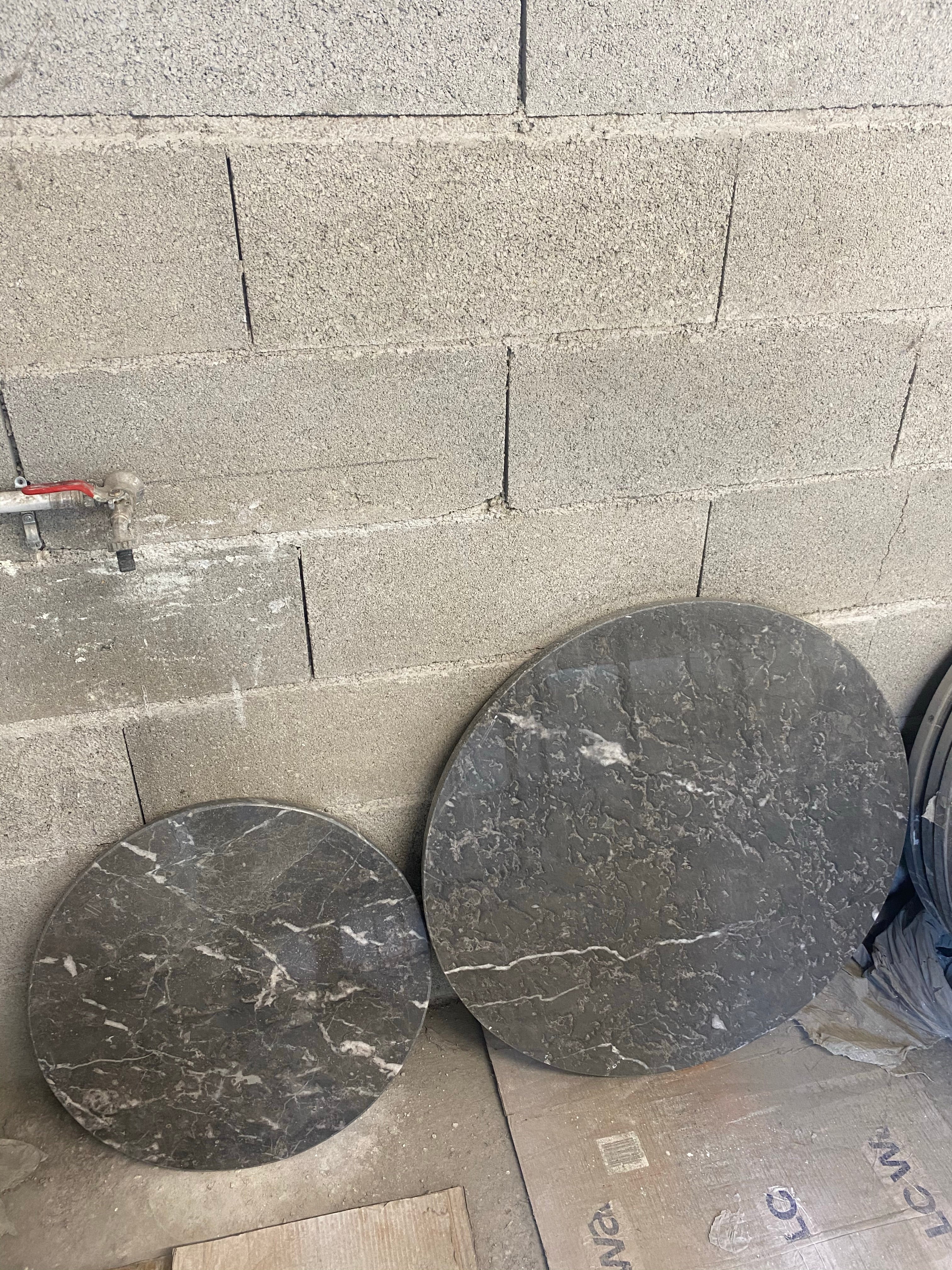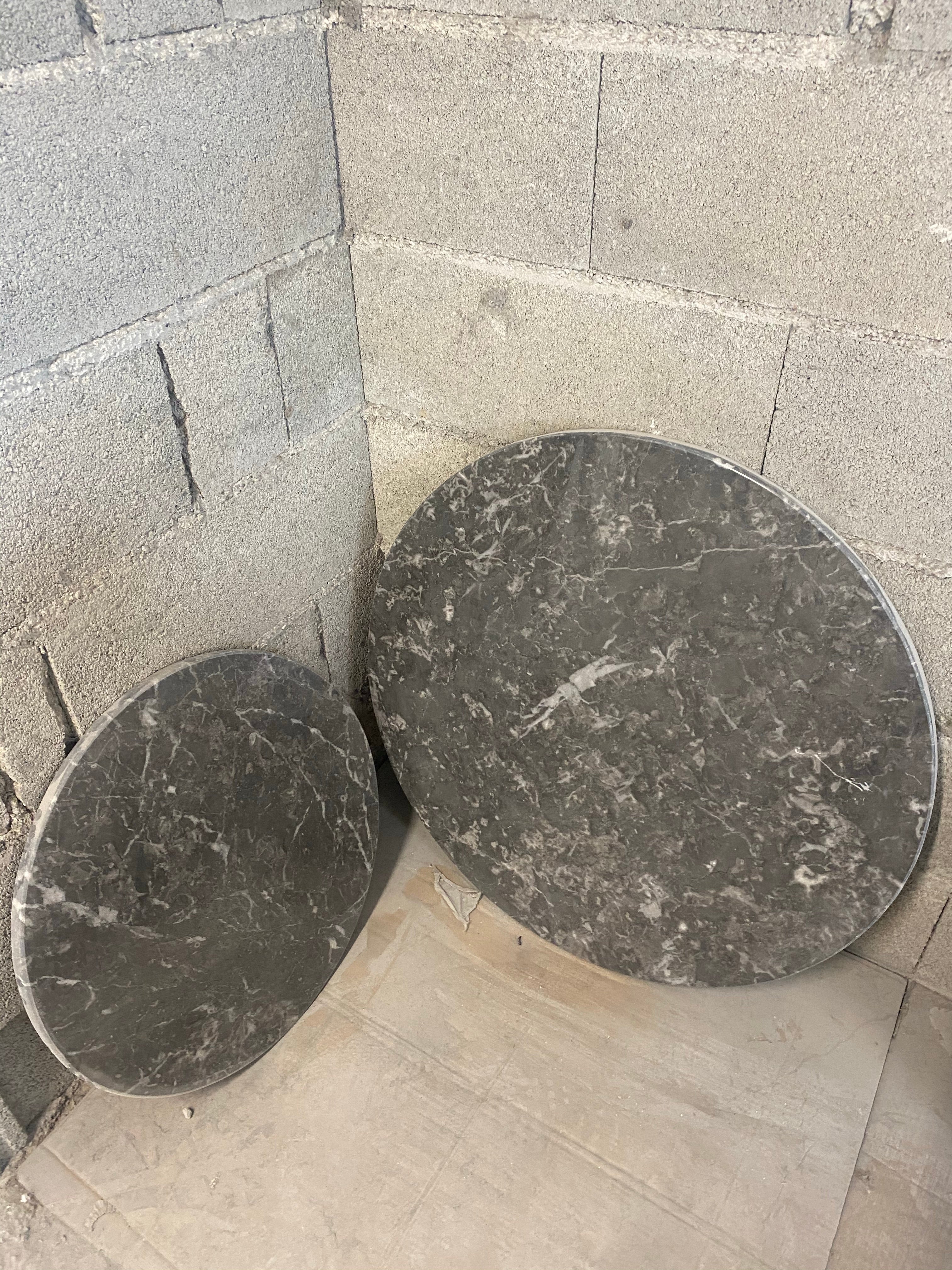 Trundle x Sahara Gray
---
Features :
• Round metal & marble pull-out coffee table 2cm thick.
• product MADE IN FRANCE 🇫🇷
• 200mm marble top

• Structure in solid black, gold flat iron.
• flat iron protruding over the marble for a unique design.
• marble color: Sahara Gray (tops available = those against the wall)
Single model Gipsy Home
Dimensions:

• Diameter 70cm H40 & 50cm H35cm
Marble is a naturally porous material.
Usage tips :
• Wipe up any spilled liquid immediately with a microfiber cloth.
• Avoid placing hot objects on the surface, the surface of a table must be protected with coasters and dish rests.
• To maintain marble, never use acidic and aggressive products. Simply use a micro fiber cloth with special marble products.
Each table is unique and has been the subject of several days of work in the south of France.
⚠️ marble does not support acid
• the little extra? we love the matching Victoria console ⚡️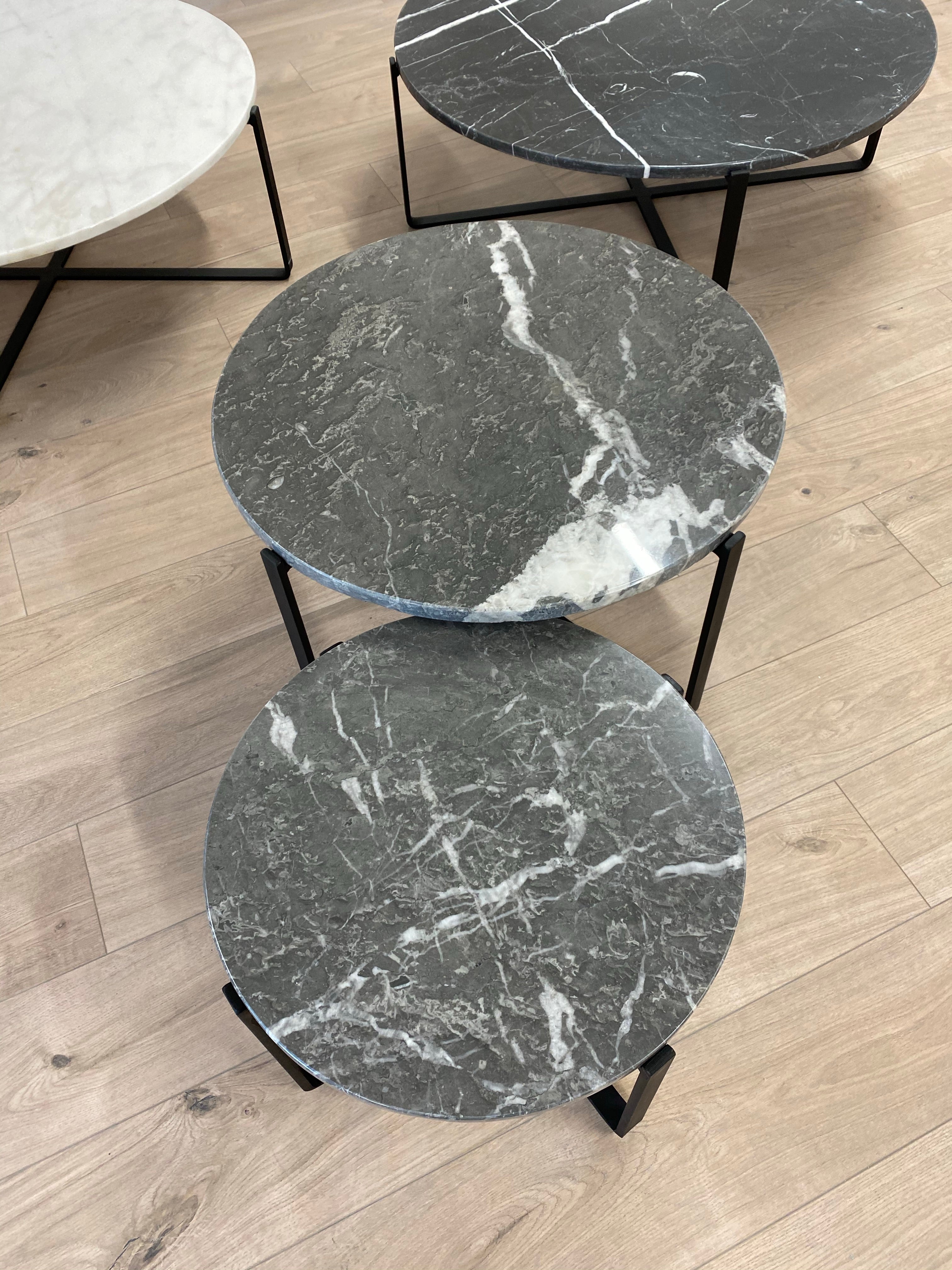 Vous aimerez aussi peut-être