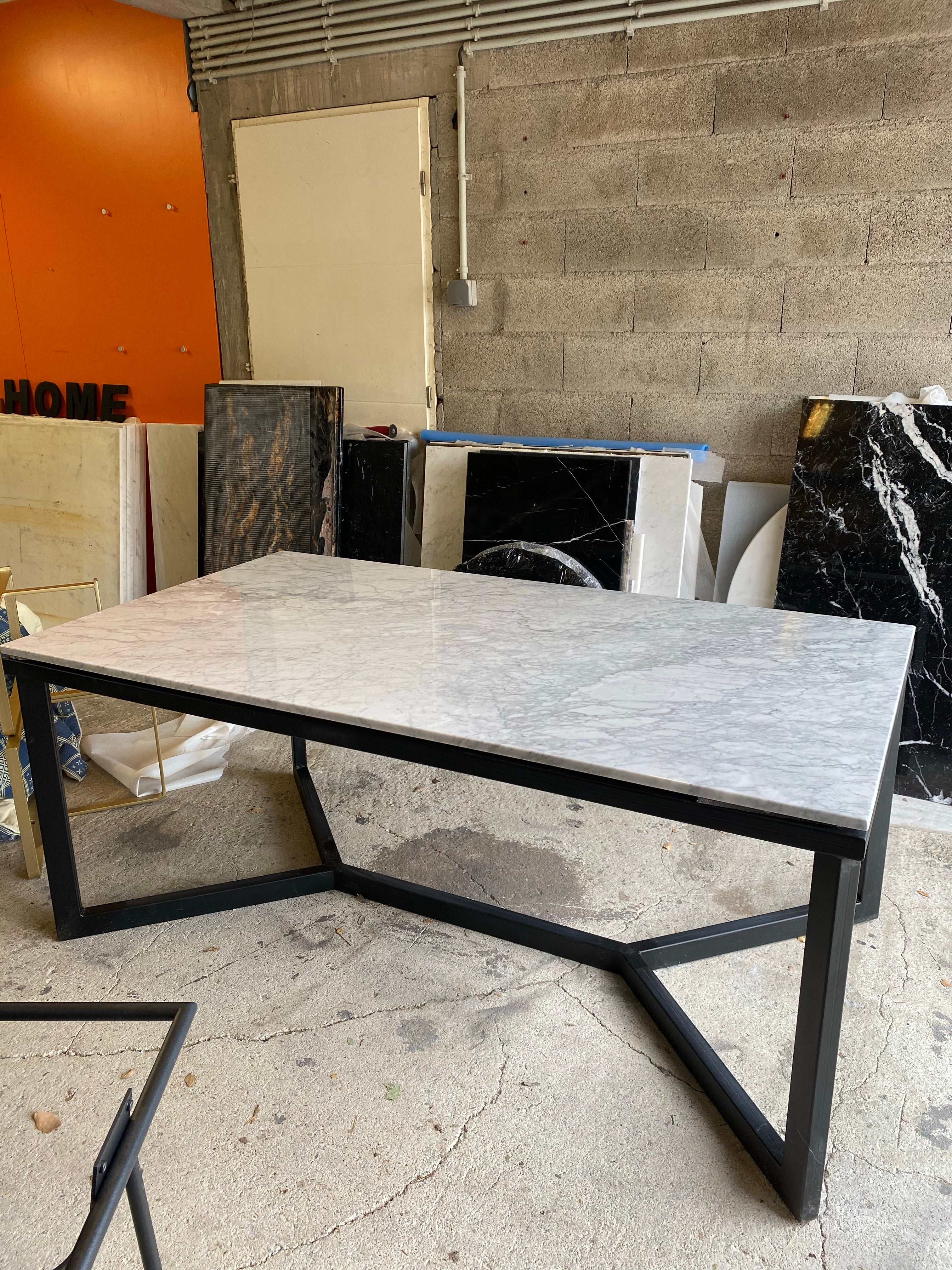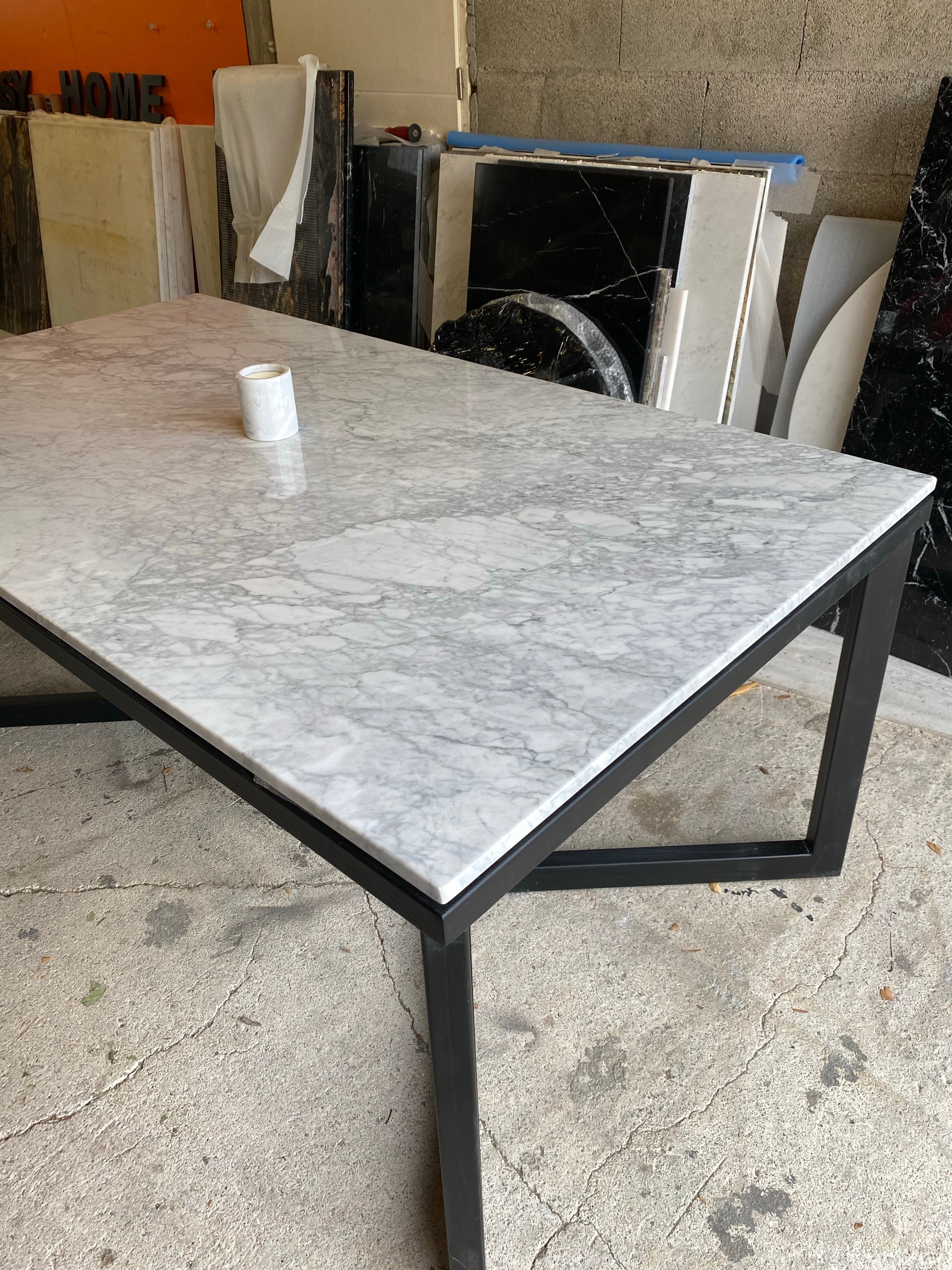 Carrara marble dining table 180 x 100
---
• round dining table
• dimensions: 140x90 Height 75
• dining table for 6 to 8 people
• pyramidal foot made in France by our ironworkers
• unique Gipsy Home model
• leg colour: black thermo-lacquered velvet or gold
• Marble colors: Carrara marble
• marble thickness: 2cm
• The table will be installed at your place by us
• check your accesses (especially in buildings) - the ironwork is in one piece.
We also passed a water-repellent treatment to clean it with clear water BUT we recommend using coasters, do not put acidic or fatty food products directly on it. Better to invest in an electrostatic transparent tablecloth to avoid a disaster.
Each foot once made is put in the oven for a powder coated paint which consists of sandblasting & painting ferrous materials in an ecological way. This top-of-the-range painting process will allow your table to survive the years without aging such as peeling paint.
All our products are of course made in France in our workshops in Provence. We spend a considerable amount of time preparing your items, everything is handmade so don't expect a sanitized product. Indeed the marble will feel to the touch, you can have small irregularities, veins which feel more than others because it is stone and we do not put resin or varnish on it.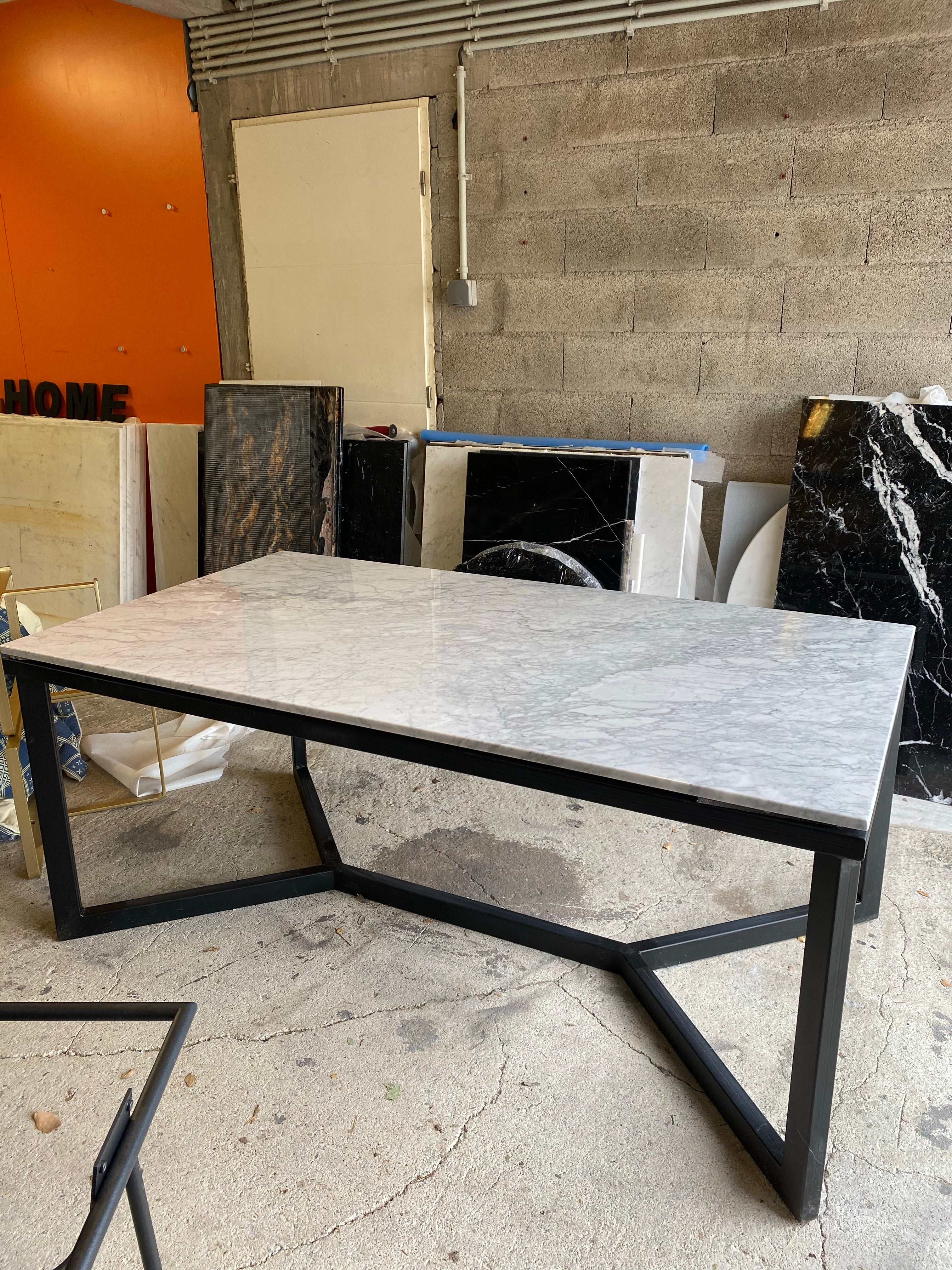 Vous aimerez aussi peut-être