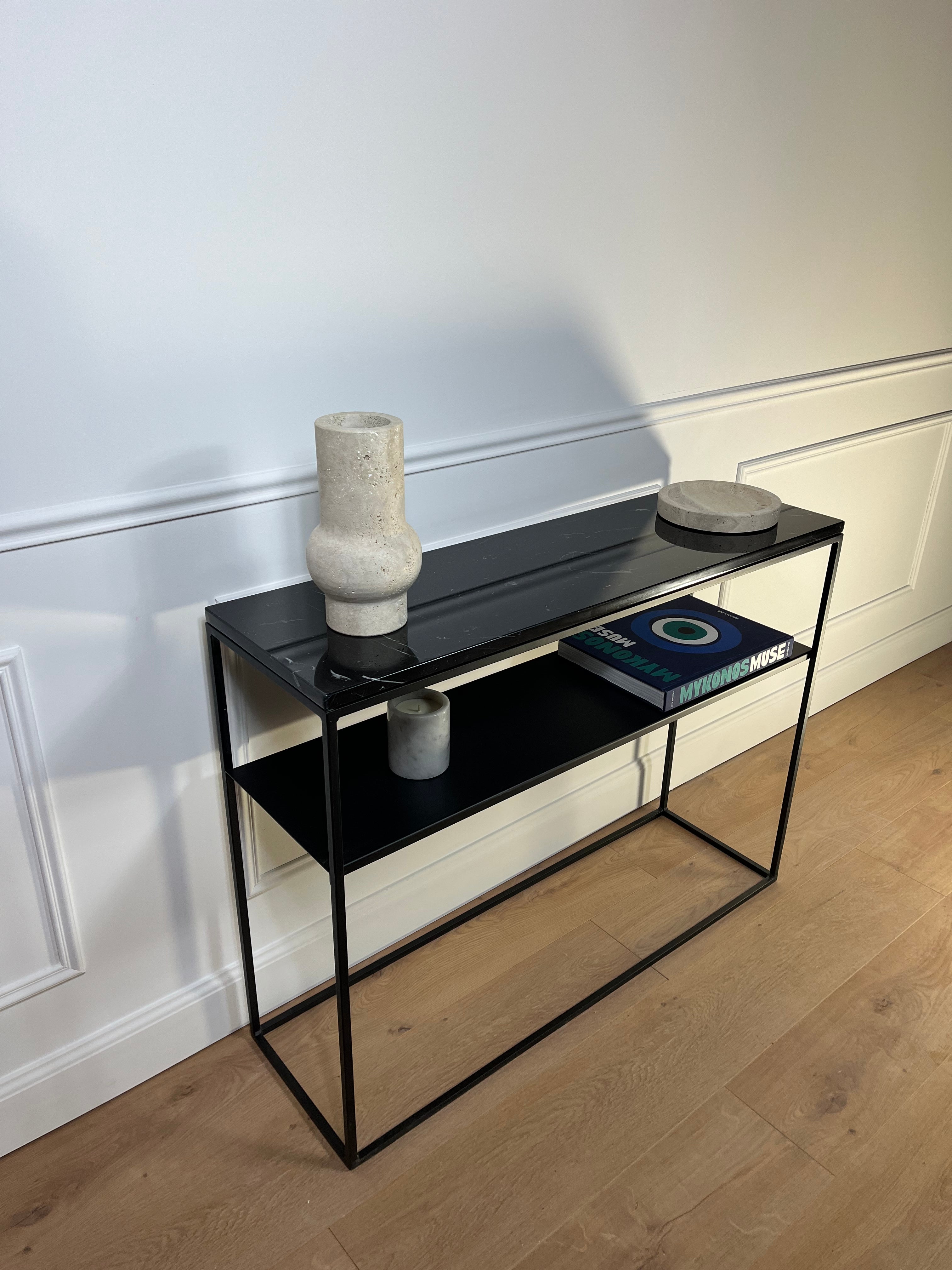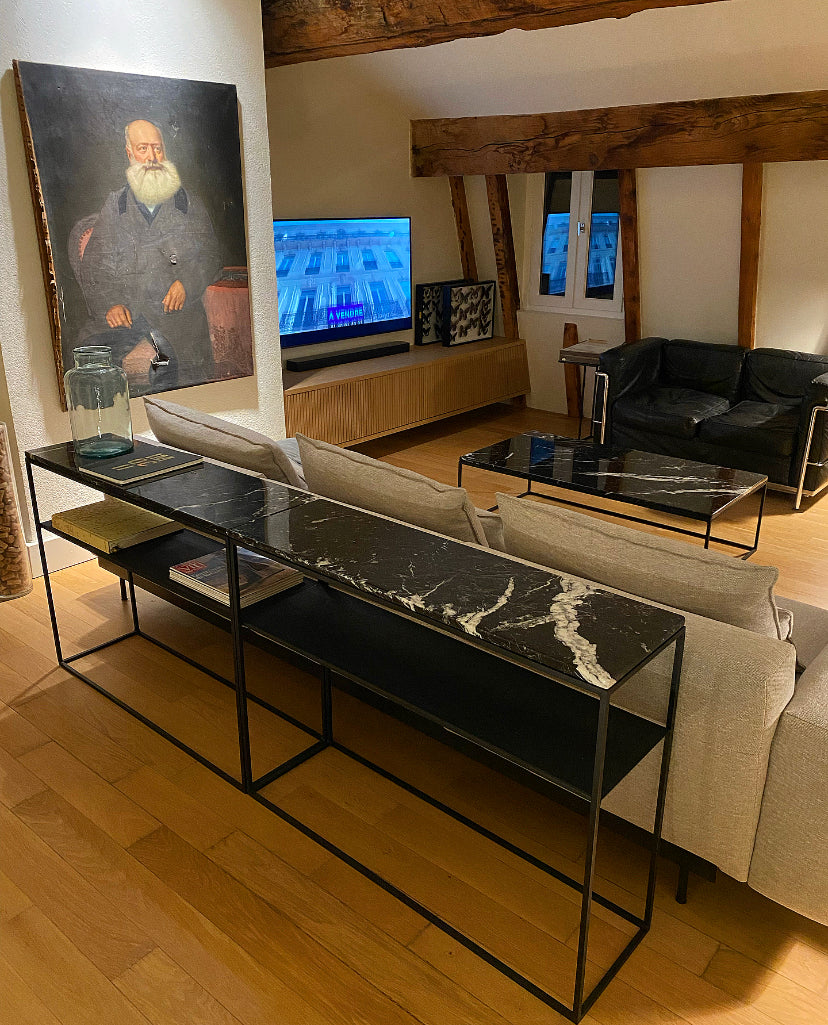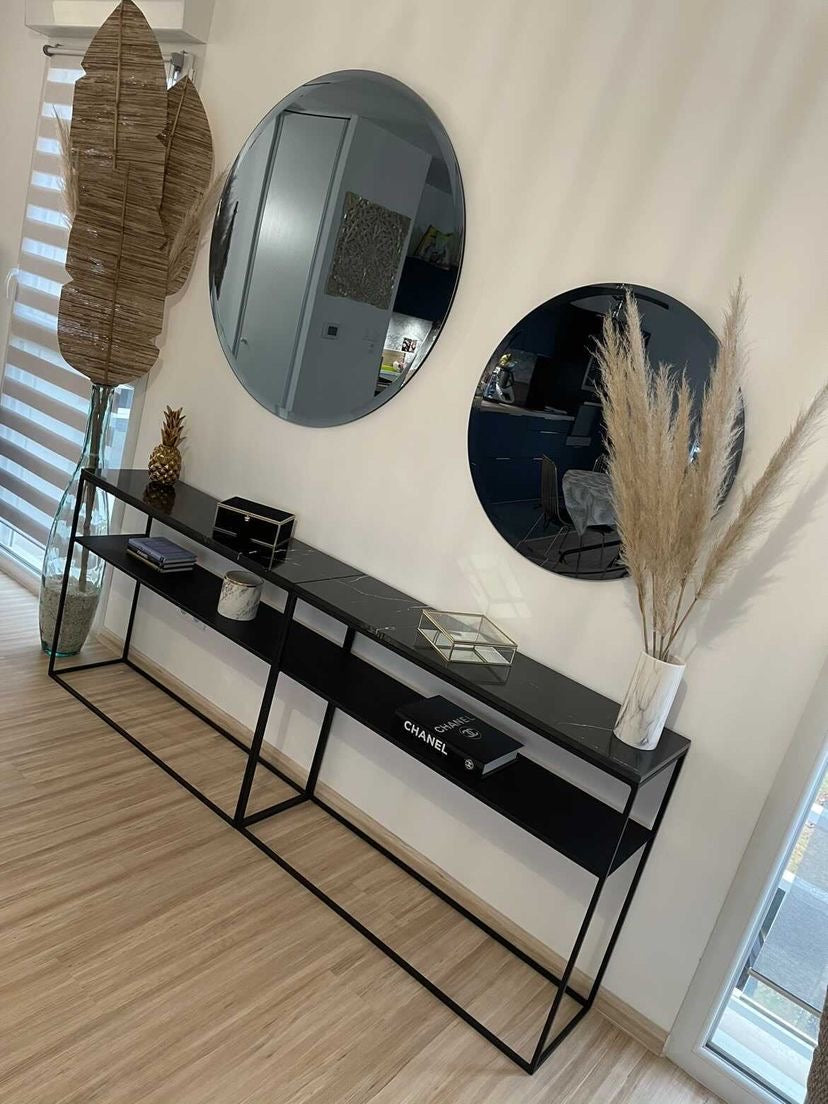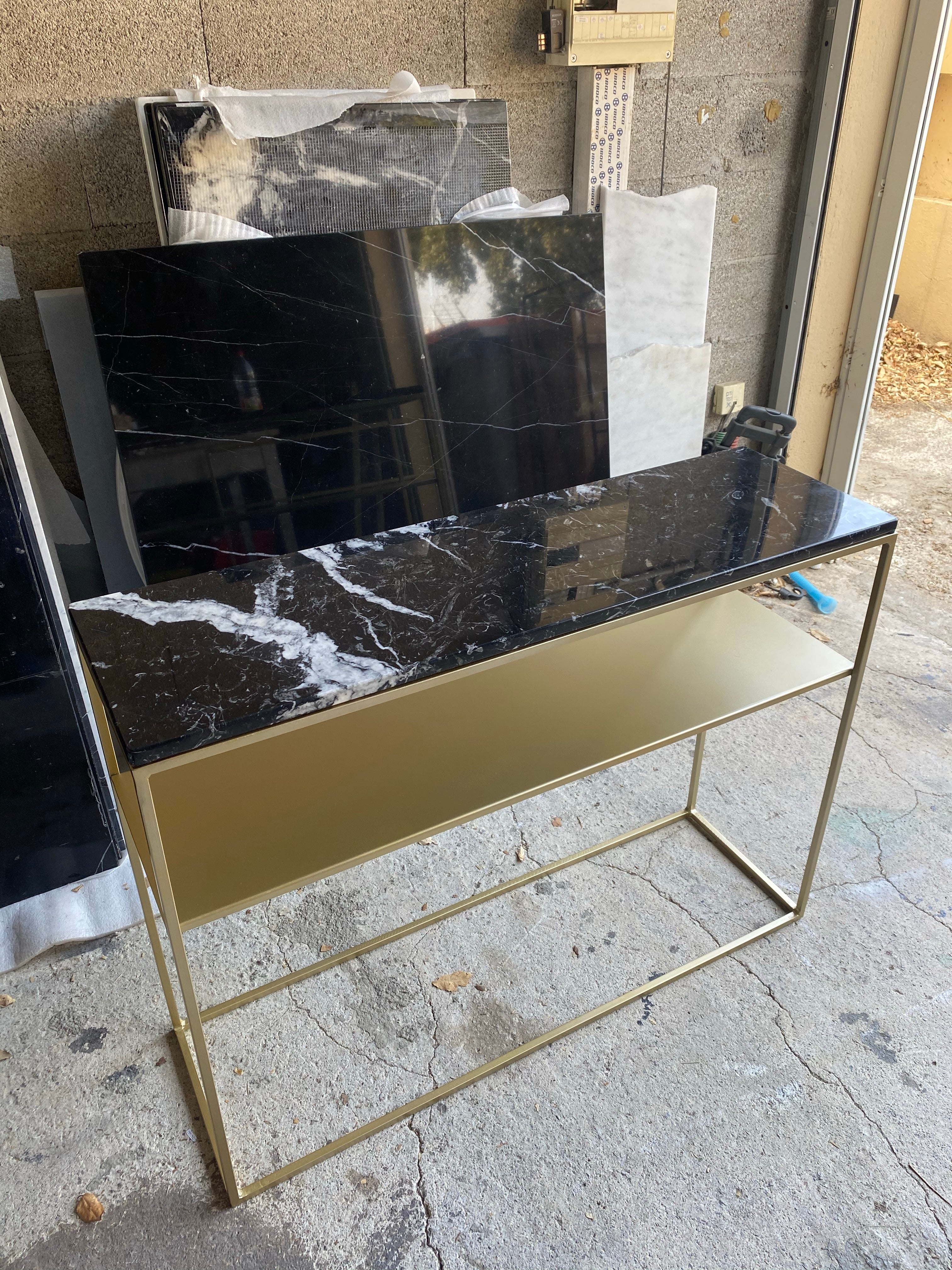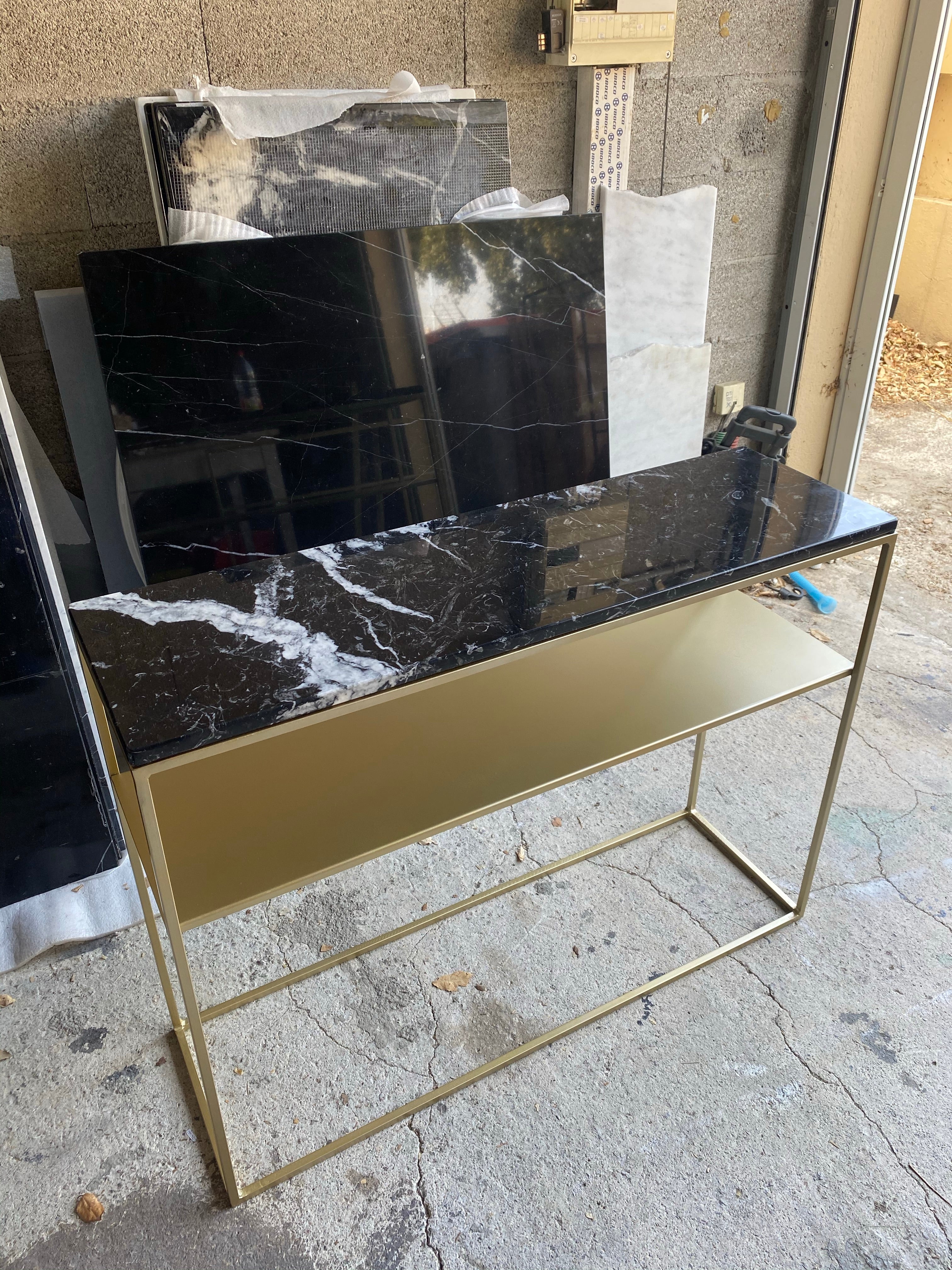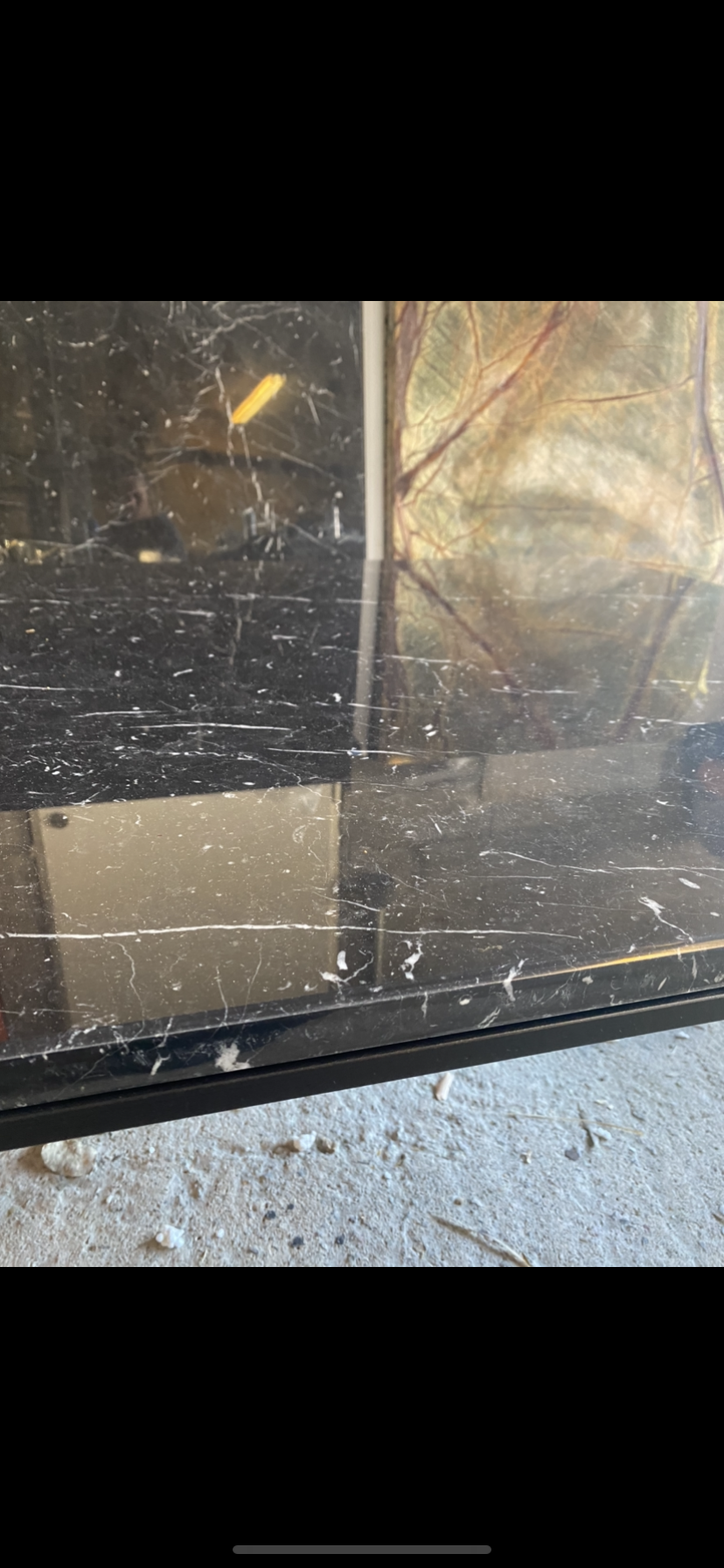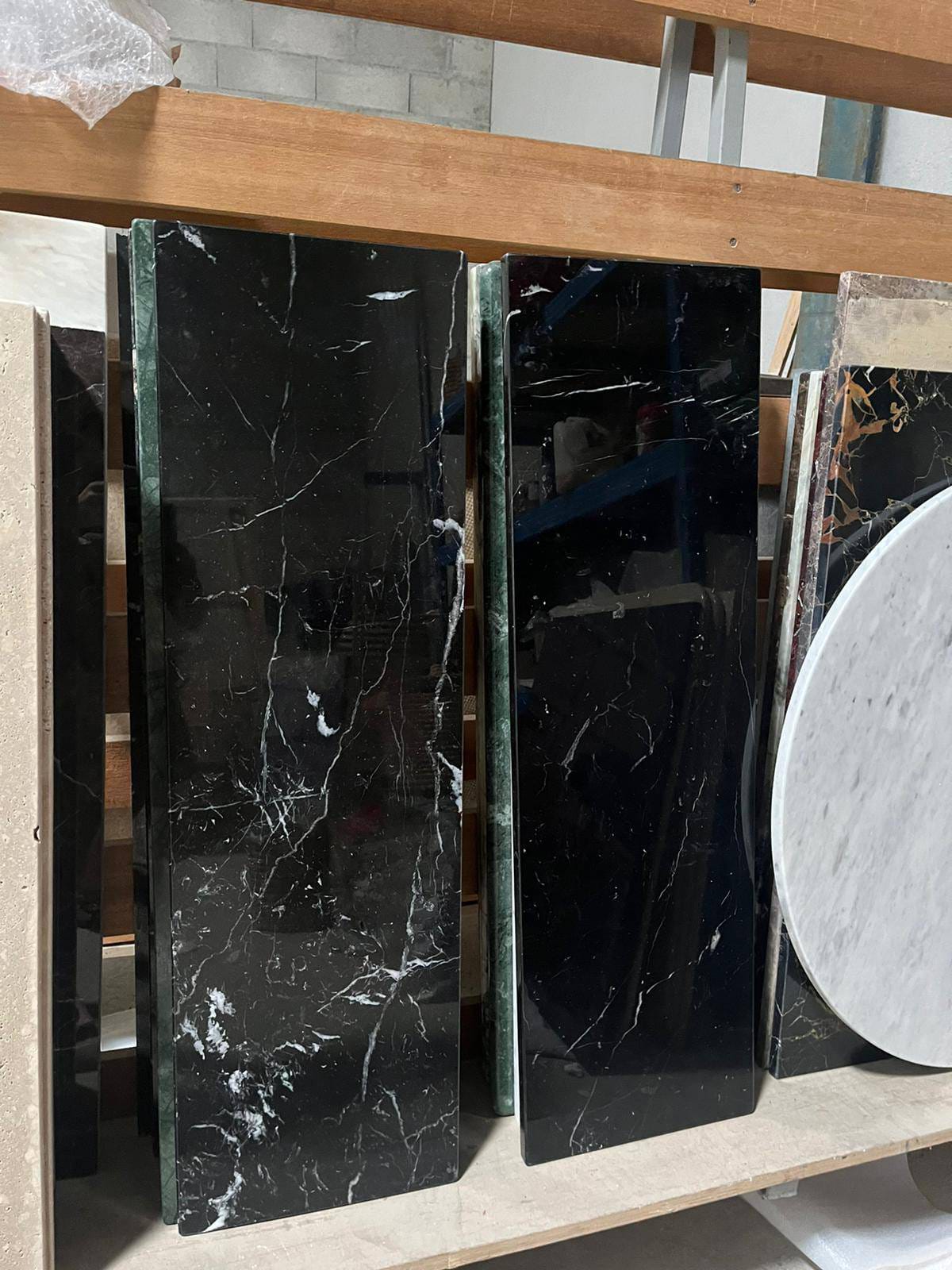 Console with shelf & khenifra black marble
---
Console with shelf & marble top
Features :

• Marble top, each piece is unique, the marbling is more or less marked depending on the arrivals.

• 12mm solid iron structure in black or gold
• Rectangular feet
• broken chamfer
• sheet metal storage shelf, folded finish
• marble color: black khenifra (see the photos against the wall)
Dimensions:
• W100 x H75 x D30
Marble is naturally porous and sensitive to heat (risk of cracking).
Each table is unique and has been the subject of several days of work, our products are artisanal and from the hand of man there may be some slight irregularities due to the charm of craftsmanship.
Usage tips :
Marble is a naturally porous and heat-sensitive material (risk of cracking).
Usage tips :


• To maintain marble, never use acidic and aggressive products. Just use a micro fiber cloth with plain water
Vous aimerez aussi peut-être