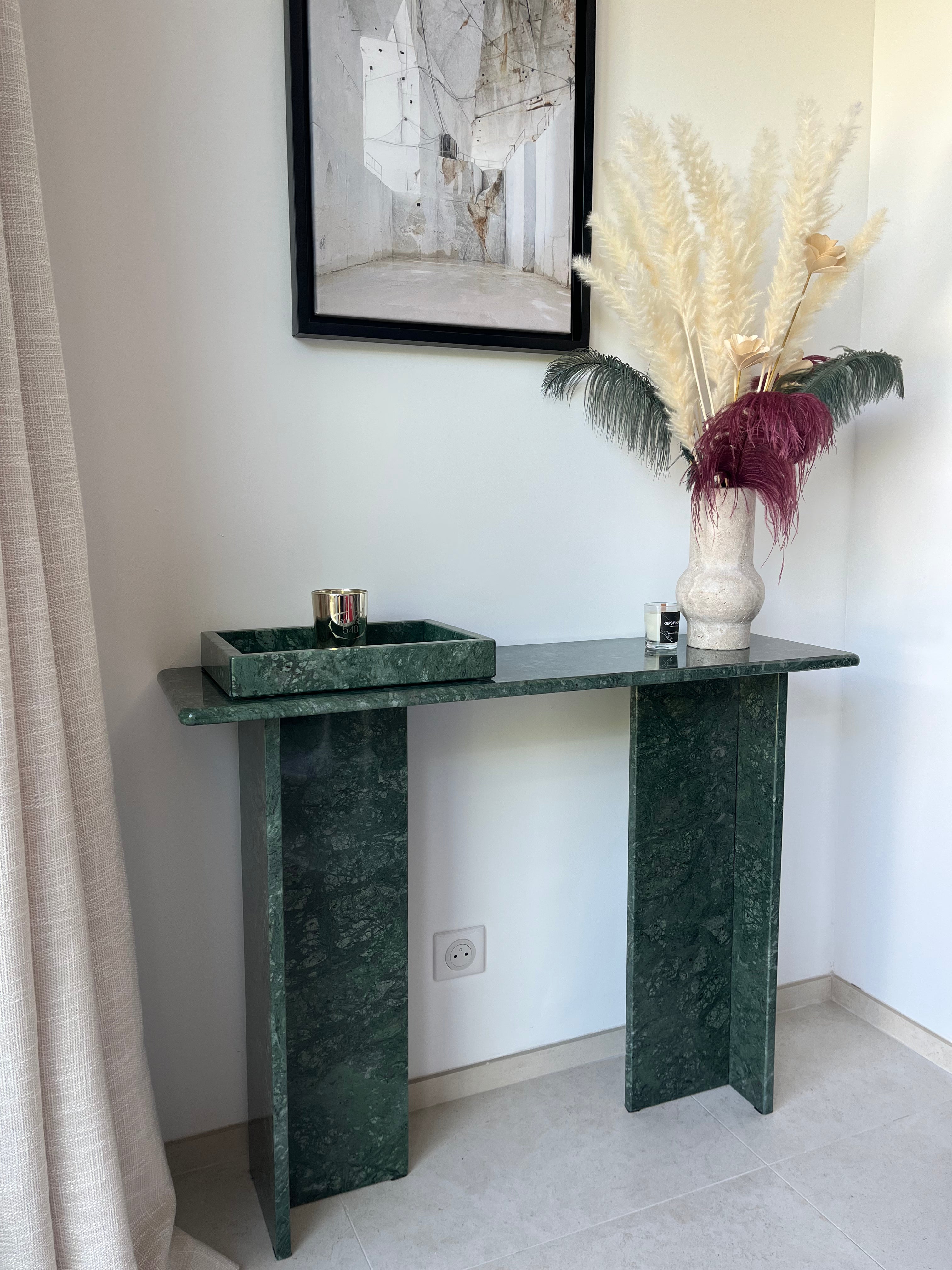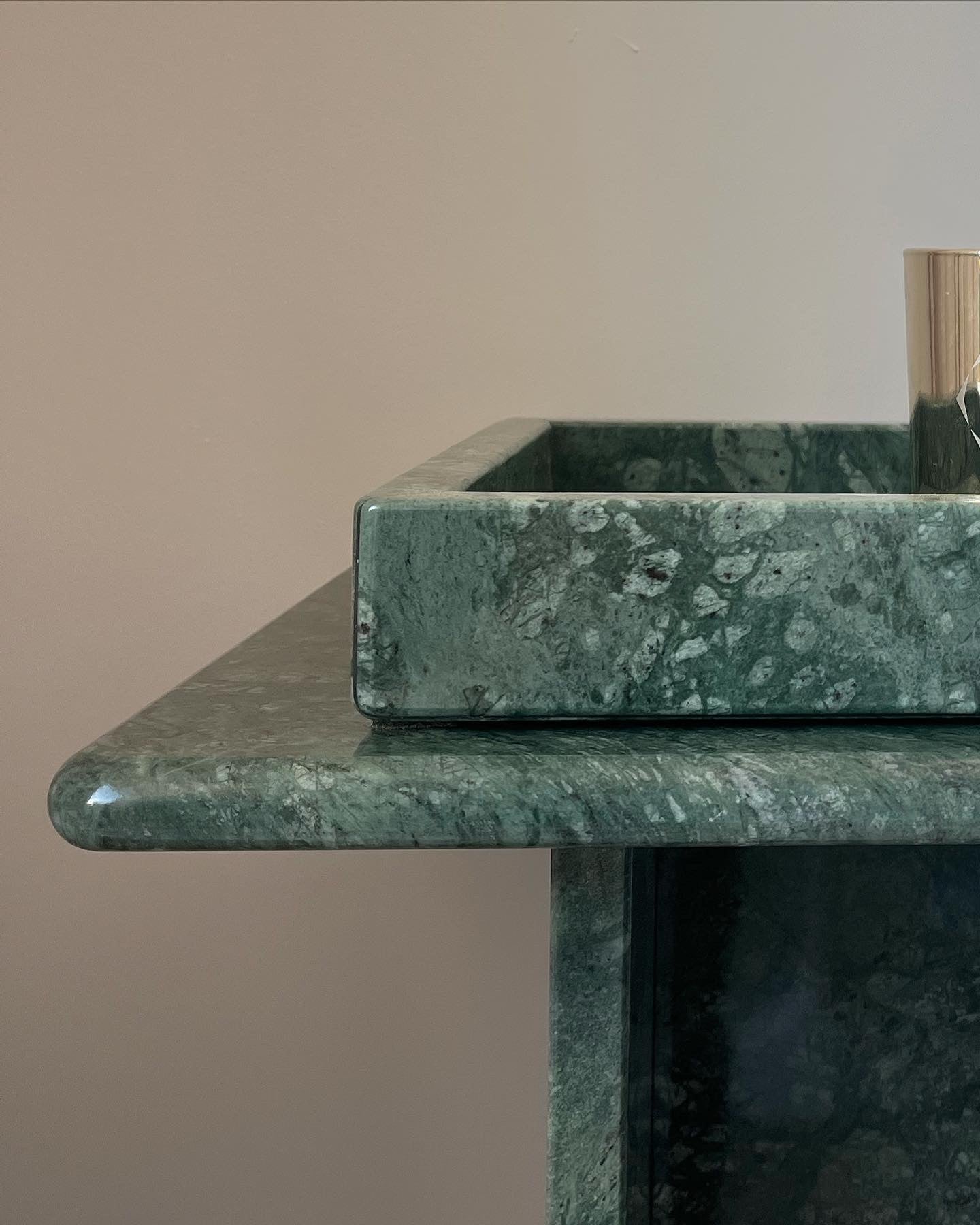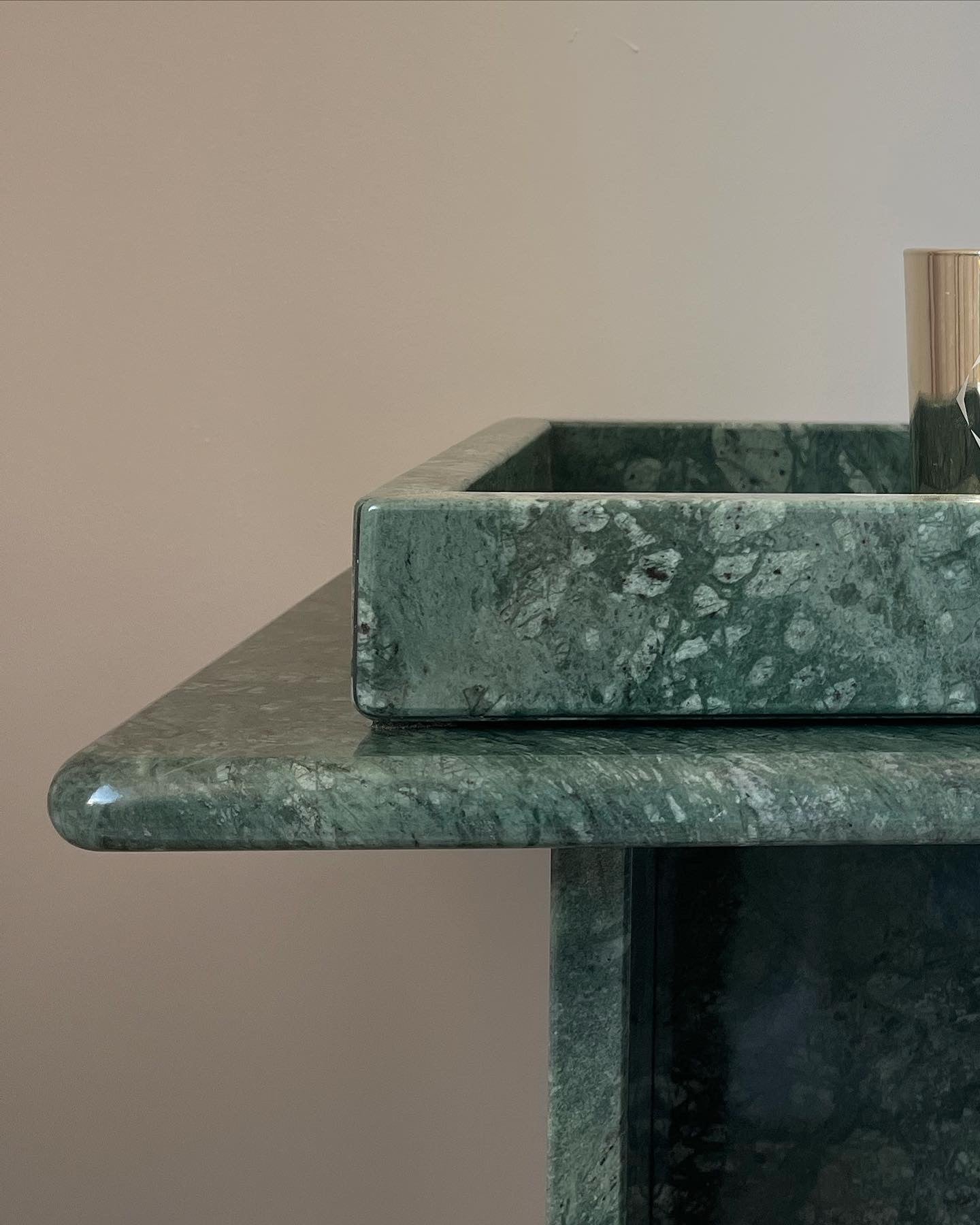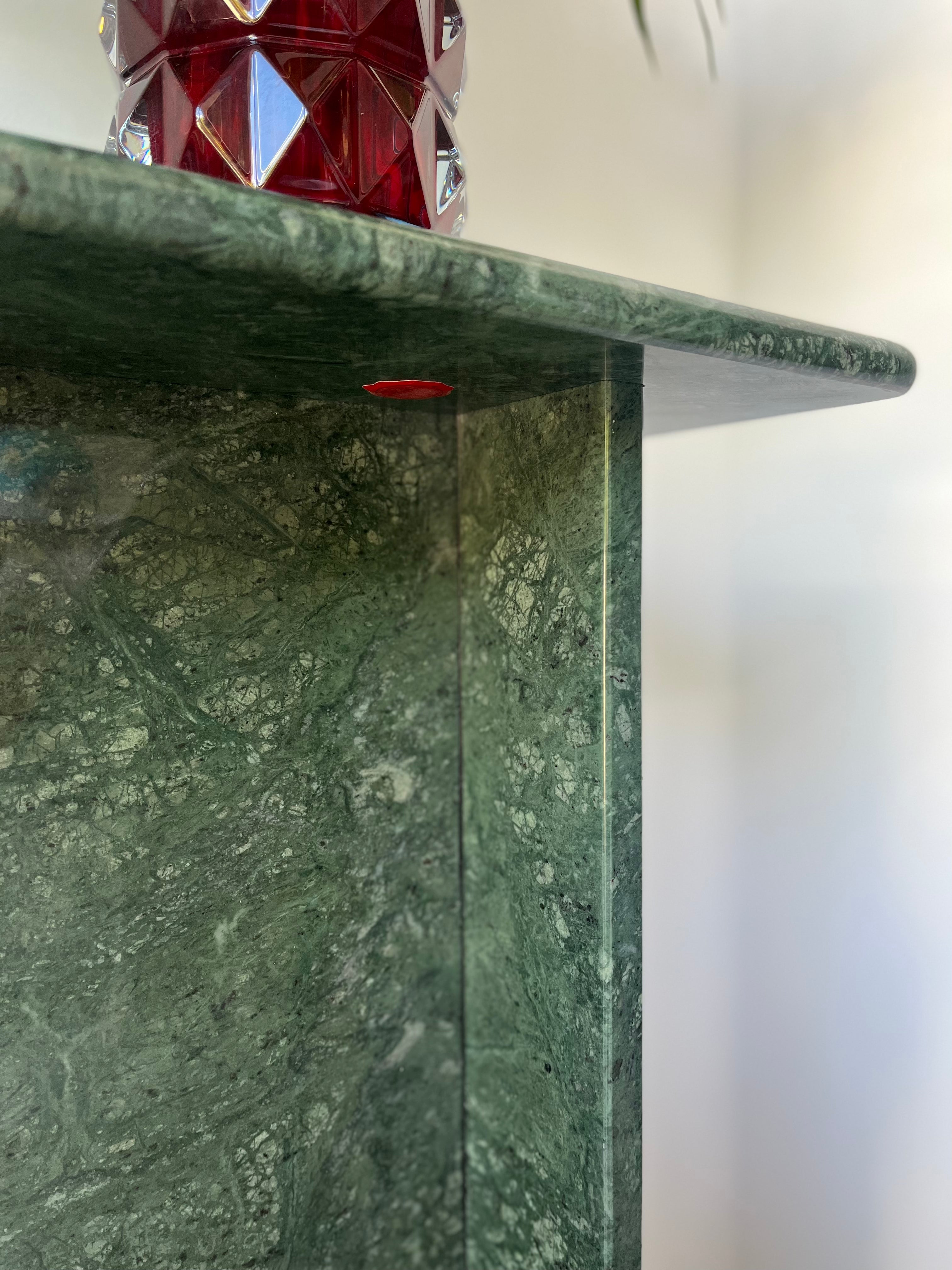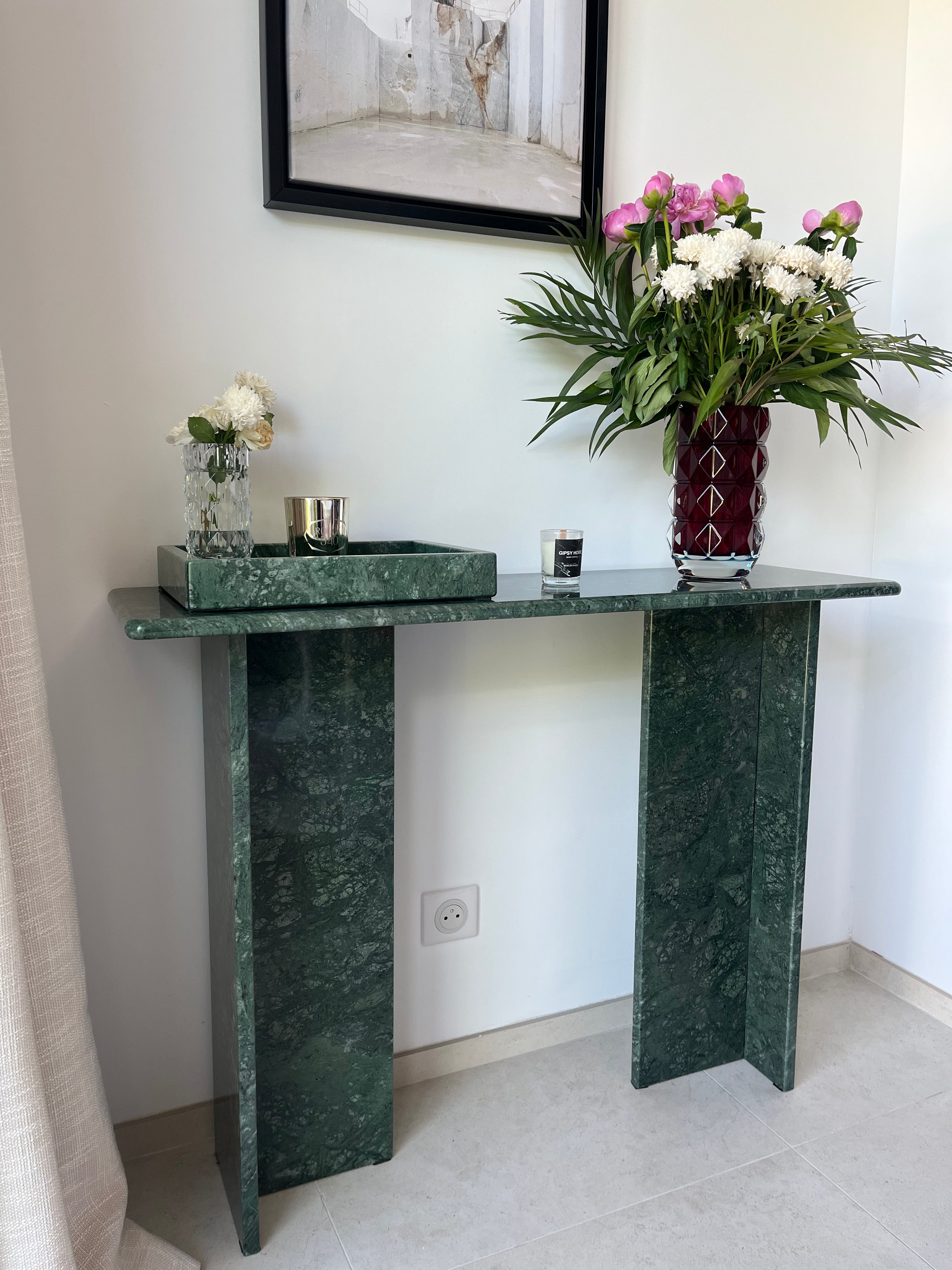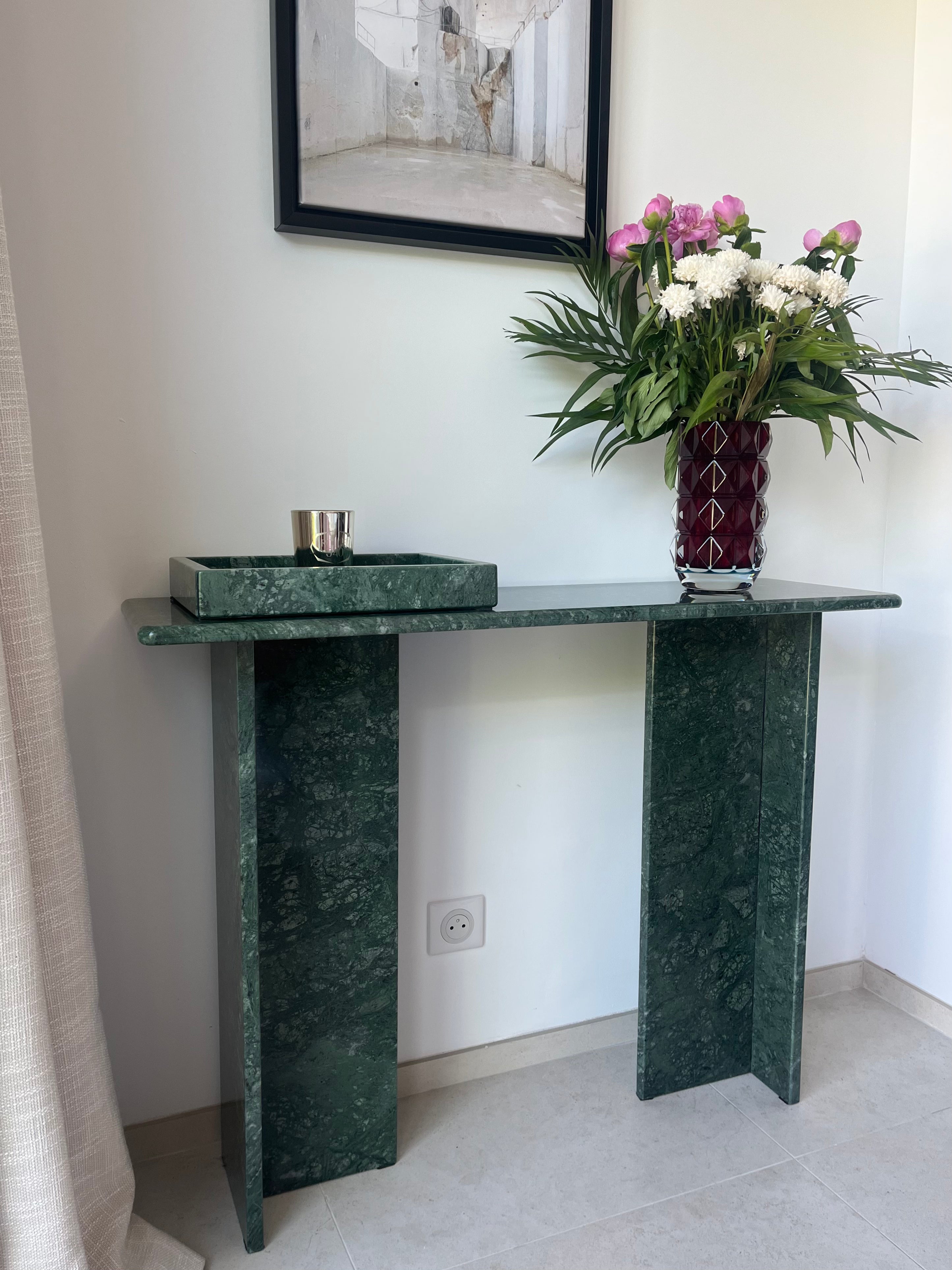 PRE ORDER - Signature console x 100% Arabescato (100/35)
---
Pre-order - manufacturing time 7 weeks excluding delivery (within 5 weeks)
Pre-orders are not cancellable ⚠️
Product made in France 🇫🇷 .
Features : 

• Marble top, each piece is unique, the marbling is more or less marked depending on the arrivals.
• 100% marble T-shaped foot
• Rounded chamfers
• marble color: Arabescato
Dimensions: 
• W100 x H75 x D30
Marble is naturally porous.
Each table is unique and has been the subject of several days of work, our products are artisanal and from the hand of man there may be some slight irregularities due to the charm of craftsmanship.
Usage tips :
• Wipe up any spilled liquid immediately with a microfiber cloth.
• Avoid placing hot objects on the surface, the surface of a table must be protected with coasters and dish rests.
• To maintain marble, never use acidic and aggressive products. Simply use a micro fiber cloth with special marble products.
Vous aimerez aussi peut-être