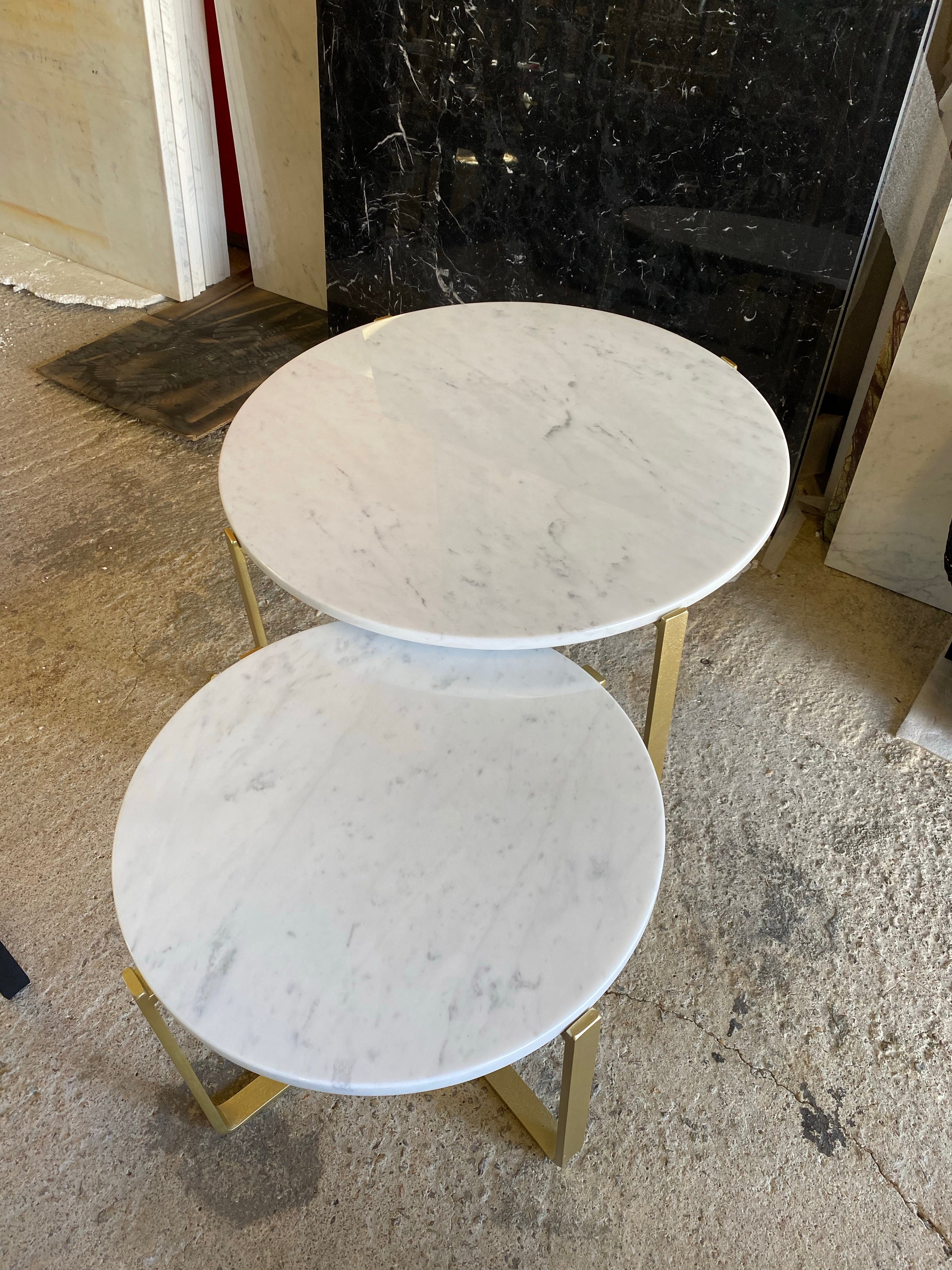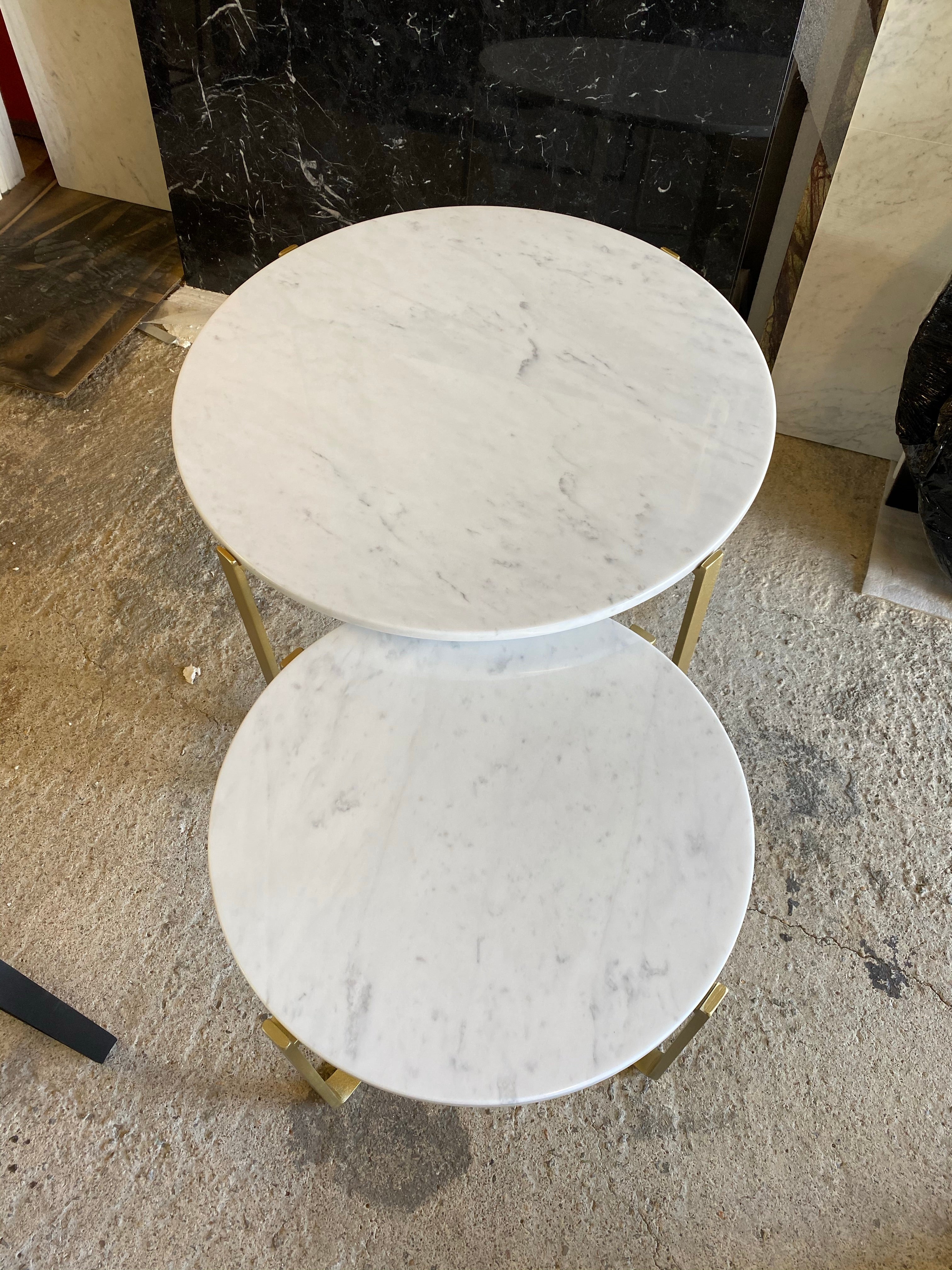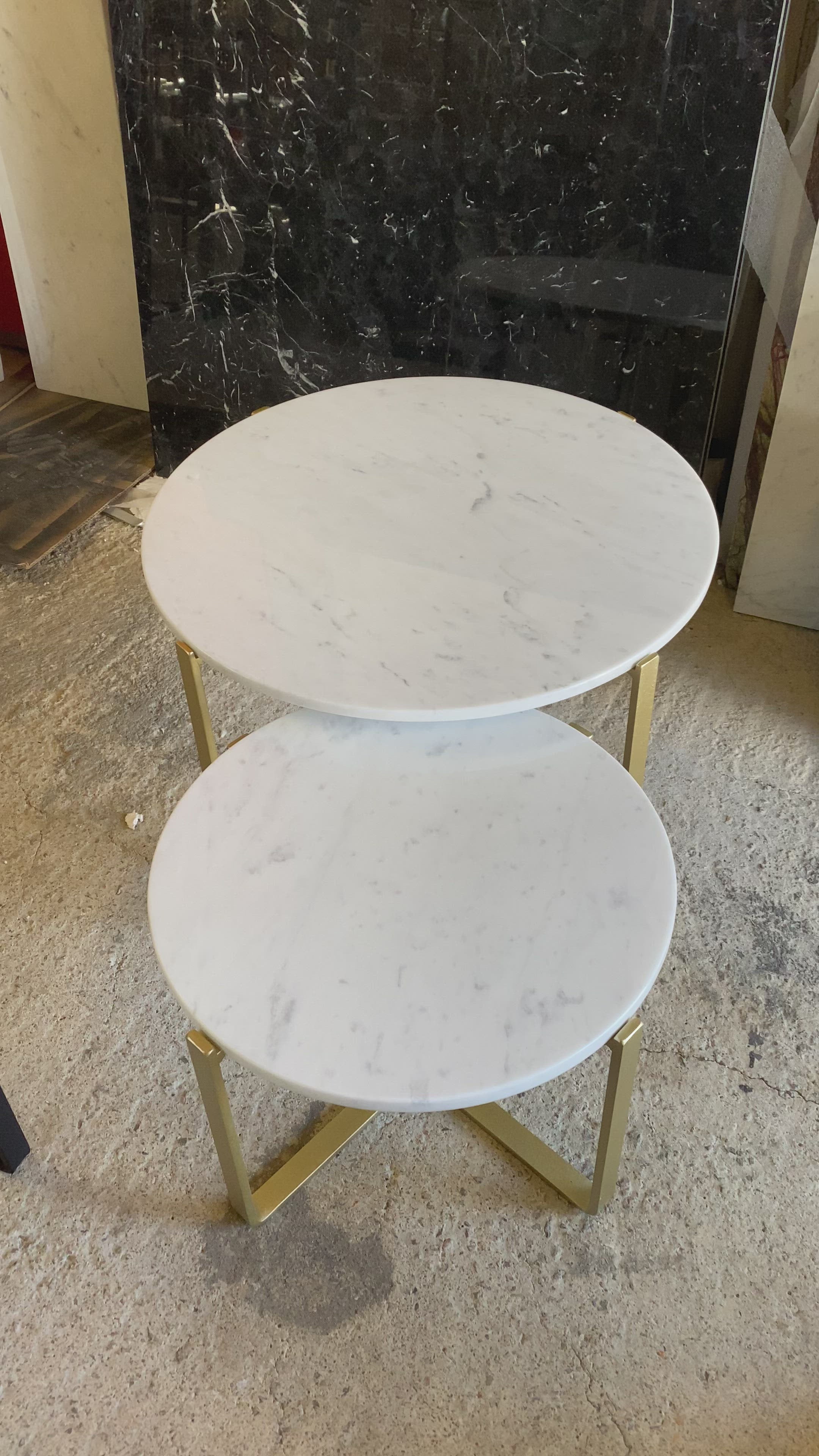 PRE ORDER Nesting x White Carrara
---
pre order - manufacturing time 7 weeks excluding delivery
pre-orders cannot be canceled
Features :
• Round metal & marble pull-out coffee table 2cm thick.
• product MADE IN FRANCE 🇫🇷
• 200mm marble top

• Structure in solid black, gold flat iron.
• flat iron protruding over the marble for a unique design.
• marble color: Classic Carrara White
Single model Gipsy Home
Dimensions:

• Diameter 70cm H40 & 50cm H35cm
Marble is a naturally porous material. White marble may have small holes called Taroli which are not defects but are due to the crystallization of the marble
Usage tips :
• Wipe up any spilled liquid immediately with a microfiber cloth.
• Avoid placing hot objects on the surface, the surface of a table must be protected with coasters and dish rests.
⚠️ marble does not support acid
• To maintain marble, never use acidic and aggressive products. Simply use a micro fiber cloth with special marble products.
Each table is unique and has been the subject of several days of work in the south of France. There may be some irregularities due to the hand of man.
• the little extra? we love the matching Harmony console ⚡️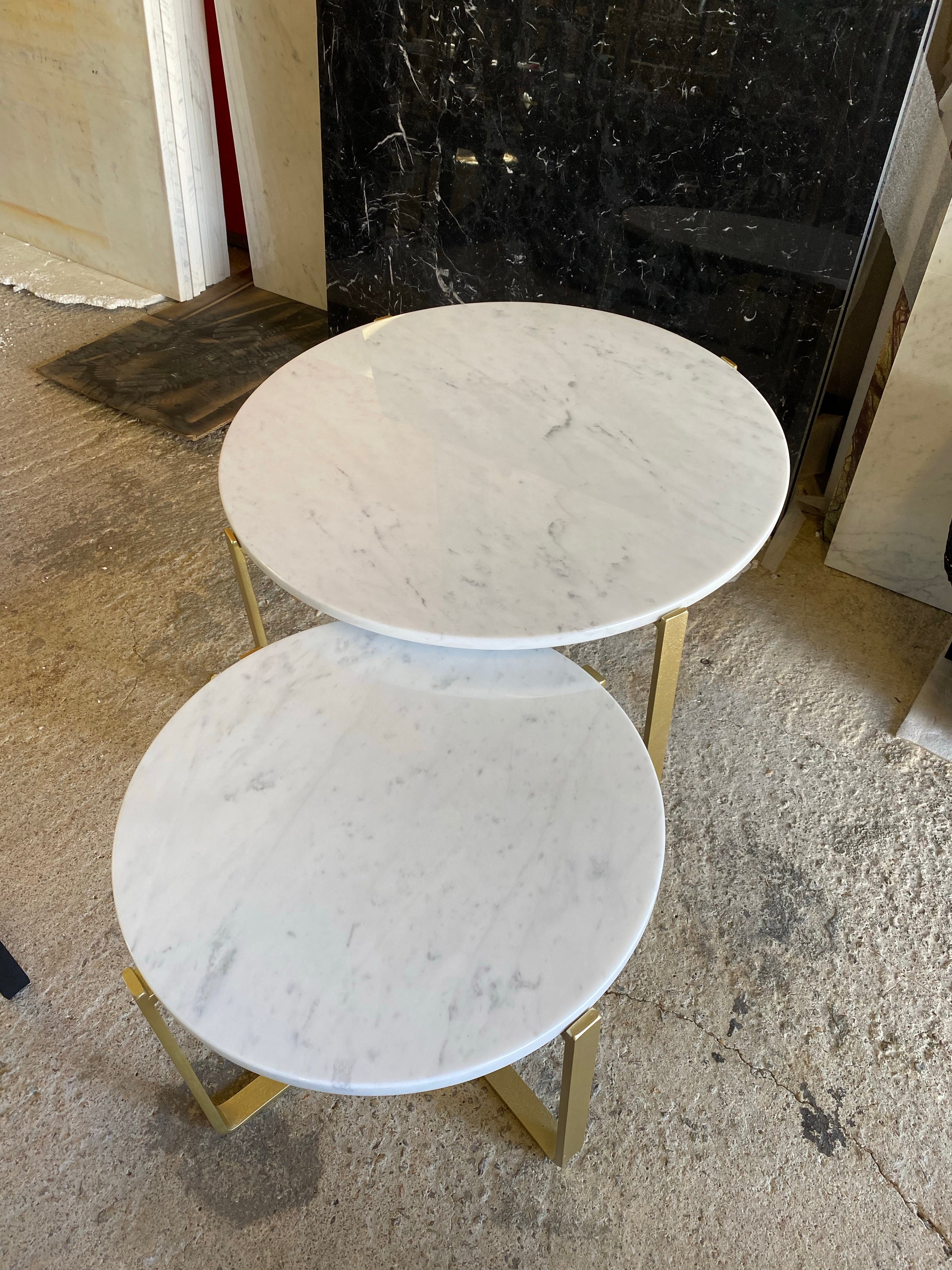 Vous aimerez aussi peut-être