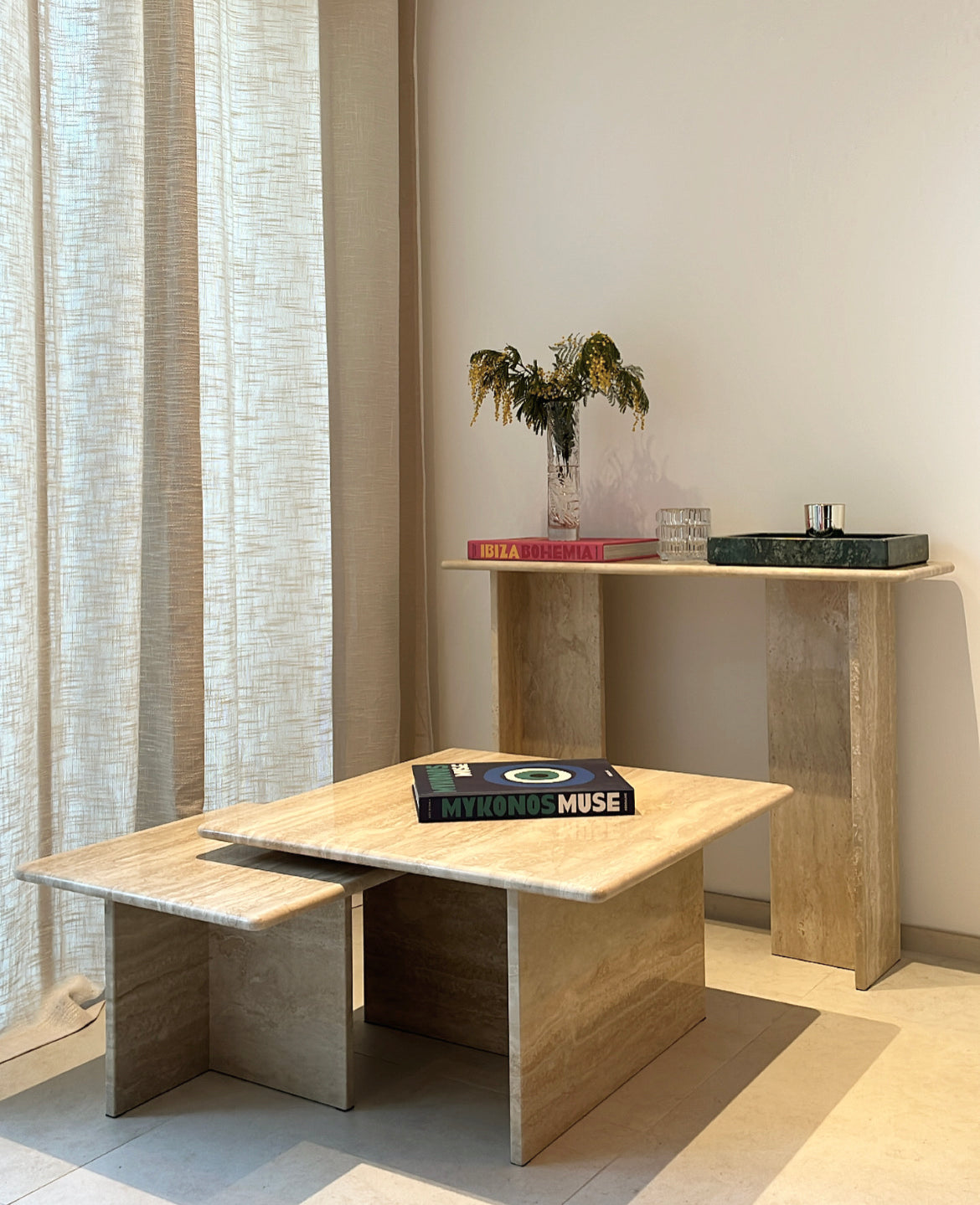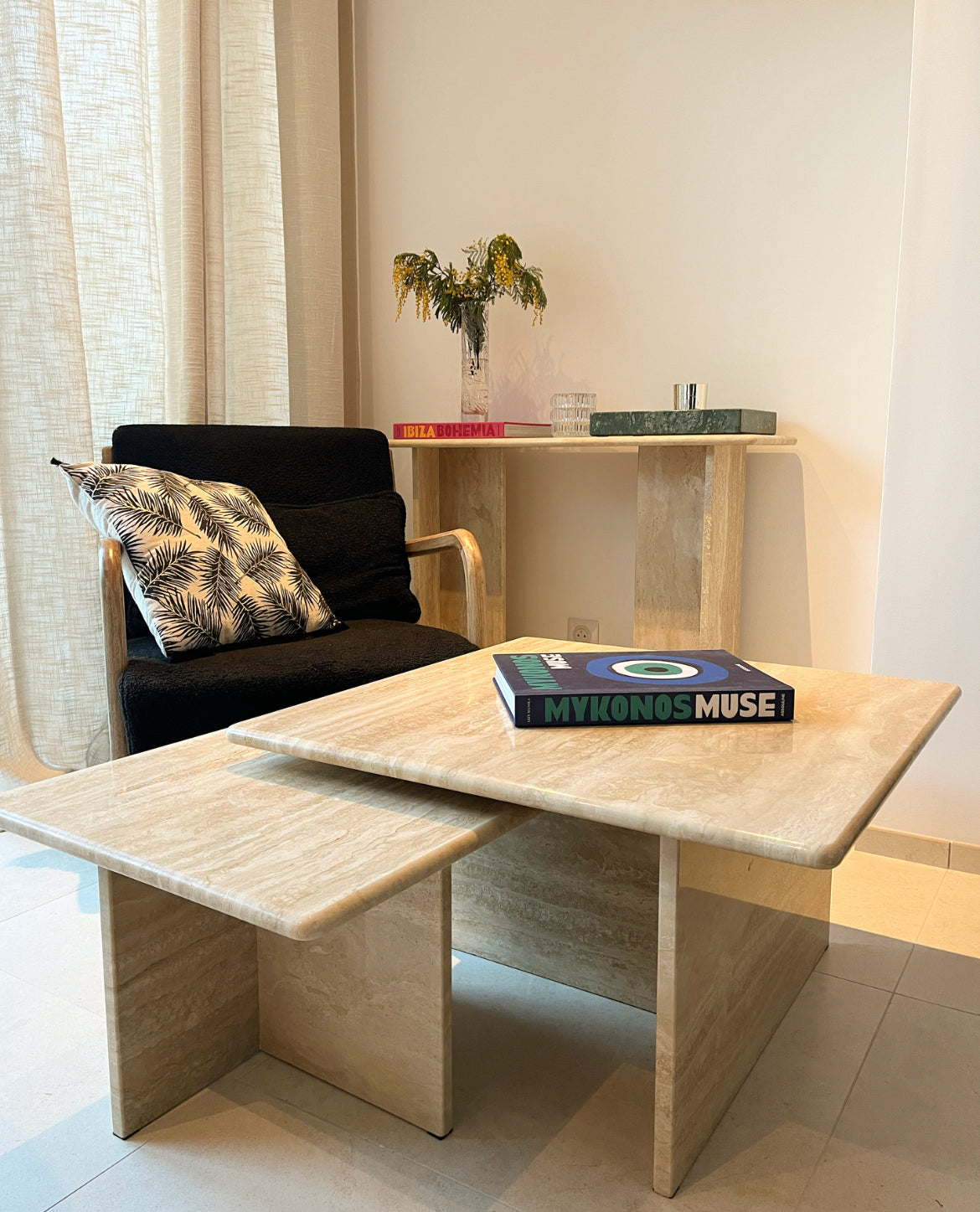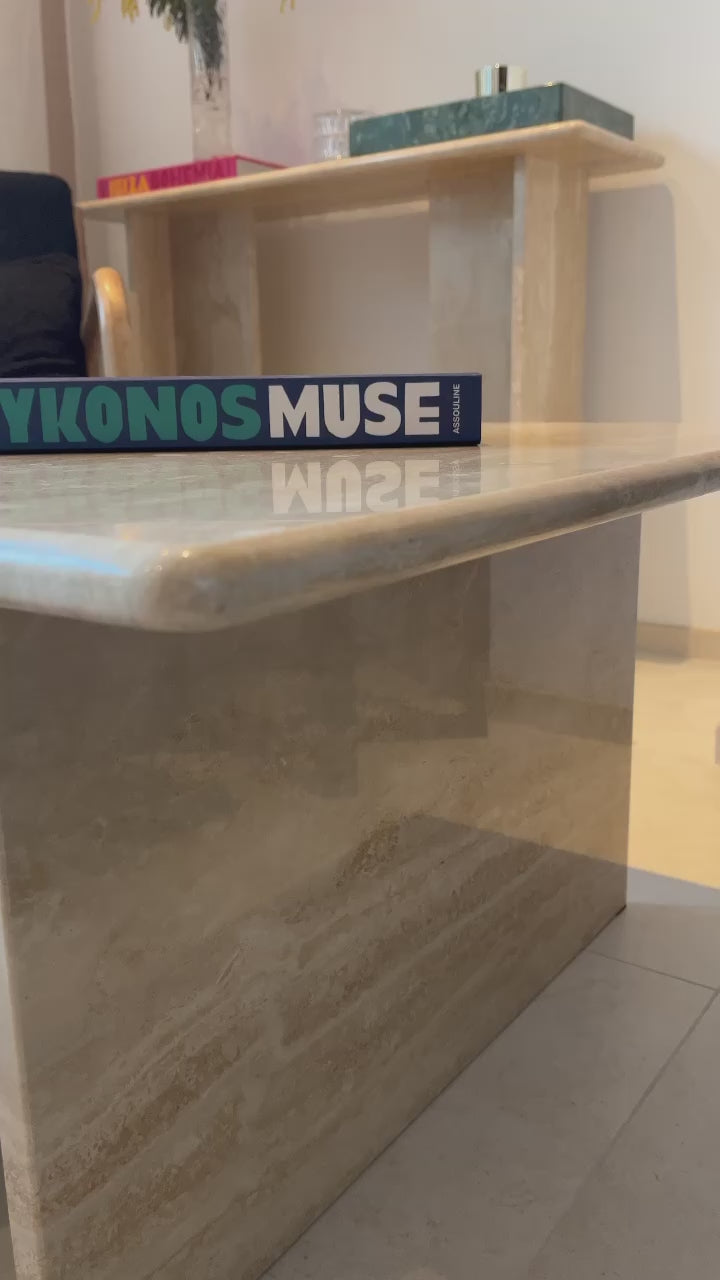 Square nesting boxes 100% Arabescato marble
---
Features :
• Signature coffee table
• 100% marble square nesting boxes, 2cm thick.
• Marble top placed on their base
• marble color: Arabescato
Single model Gipsy Home
Dimensions:

• 70cm x 70cm H40 & 50cm x 50cm H35cm
• chamfers & rounded edges
• Marble is a naturally porous material.
Usage tips :
• Wipe up any spilled liquid immediately with a microfiber cloth.
• Avoid placing hot objects on the surface, the surface of a table must be protected with coasters and dish rests.
• To maintain marble, never use acidic and aggressive products. Just use a micro fiber cloth with plain water.
Each table is unique and has been the subject of several days of work.
Vous aimerez aussi peut-être