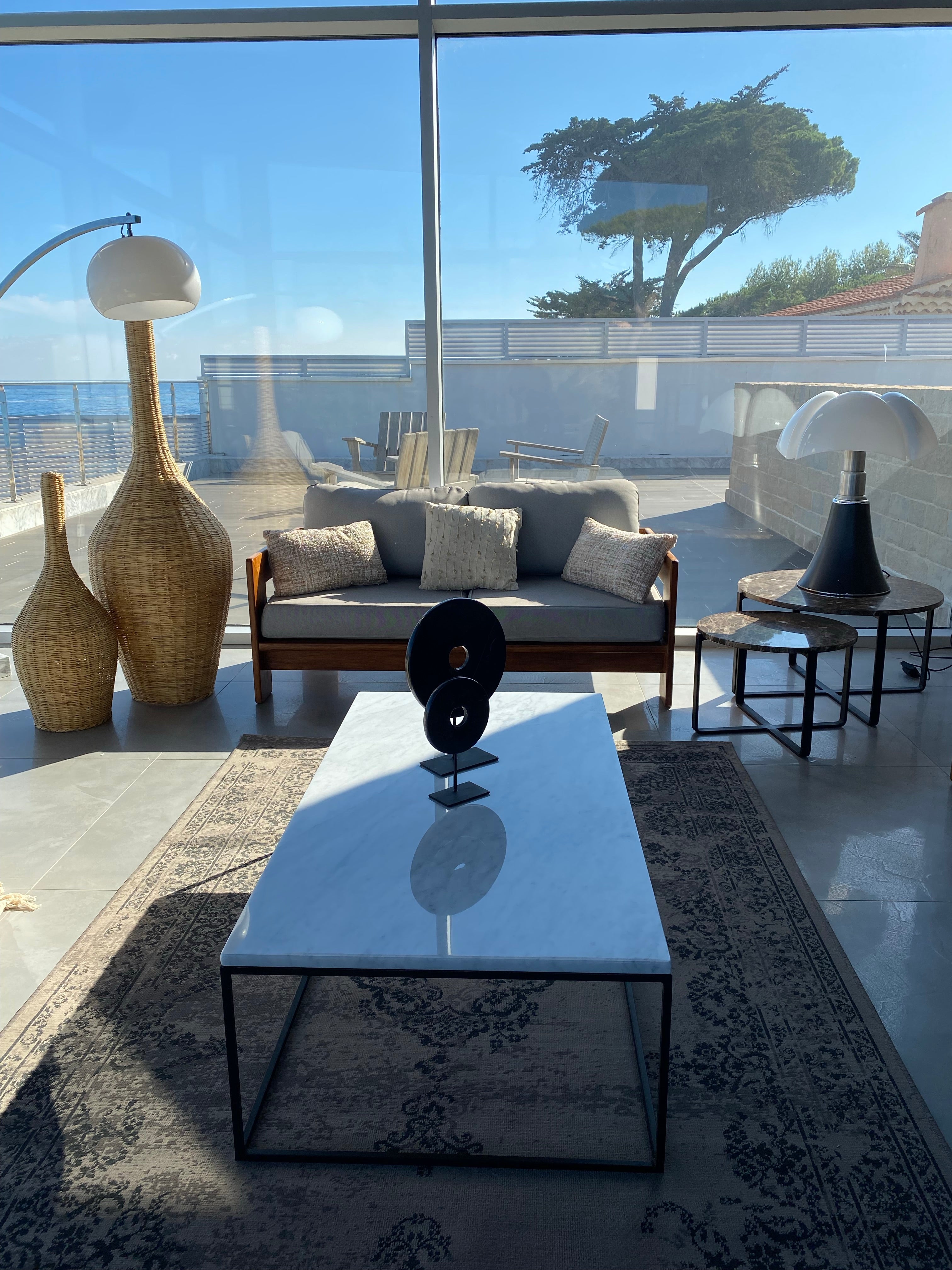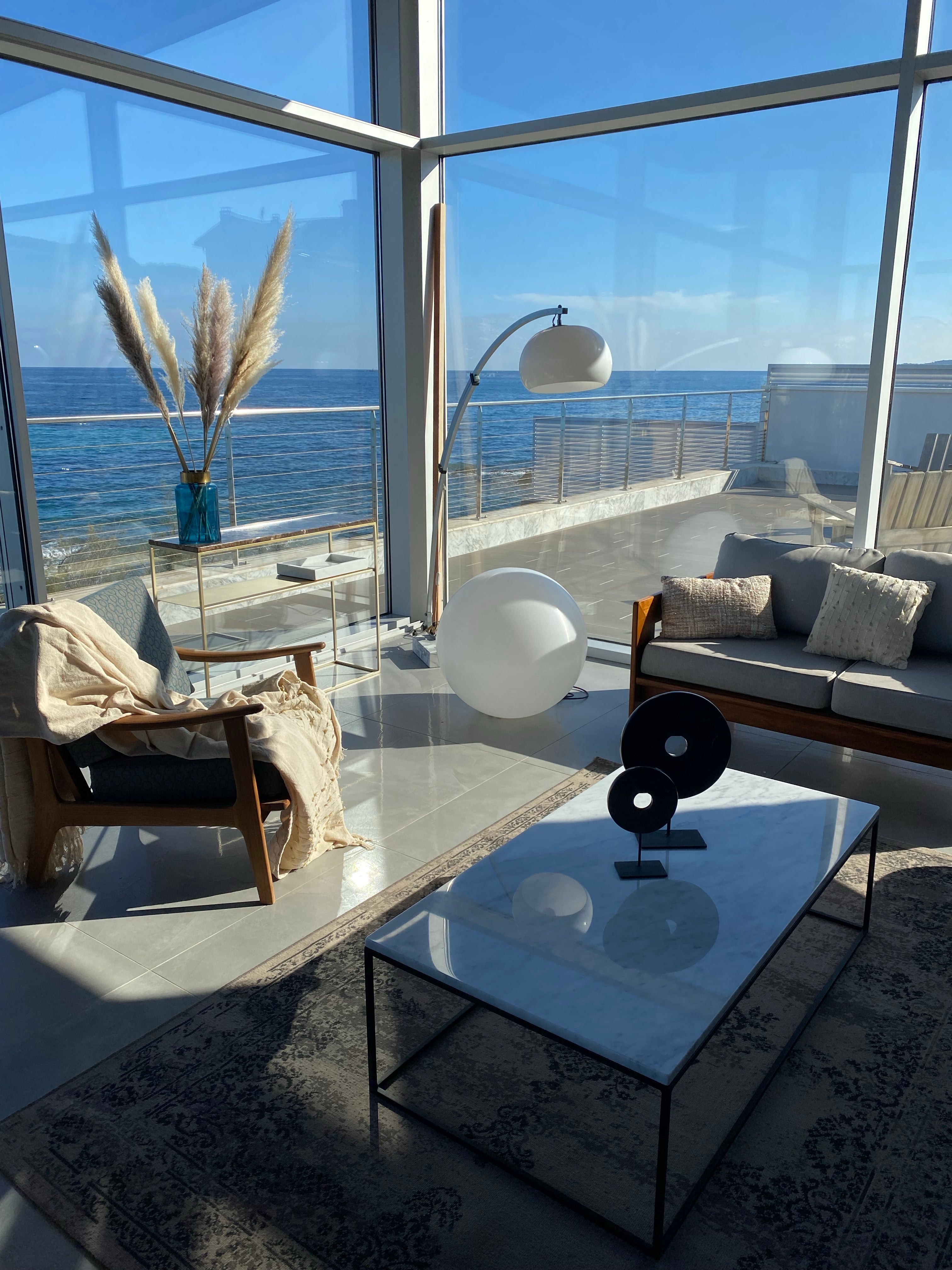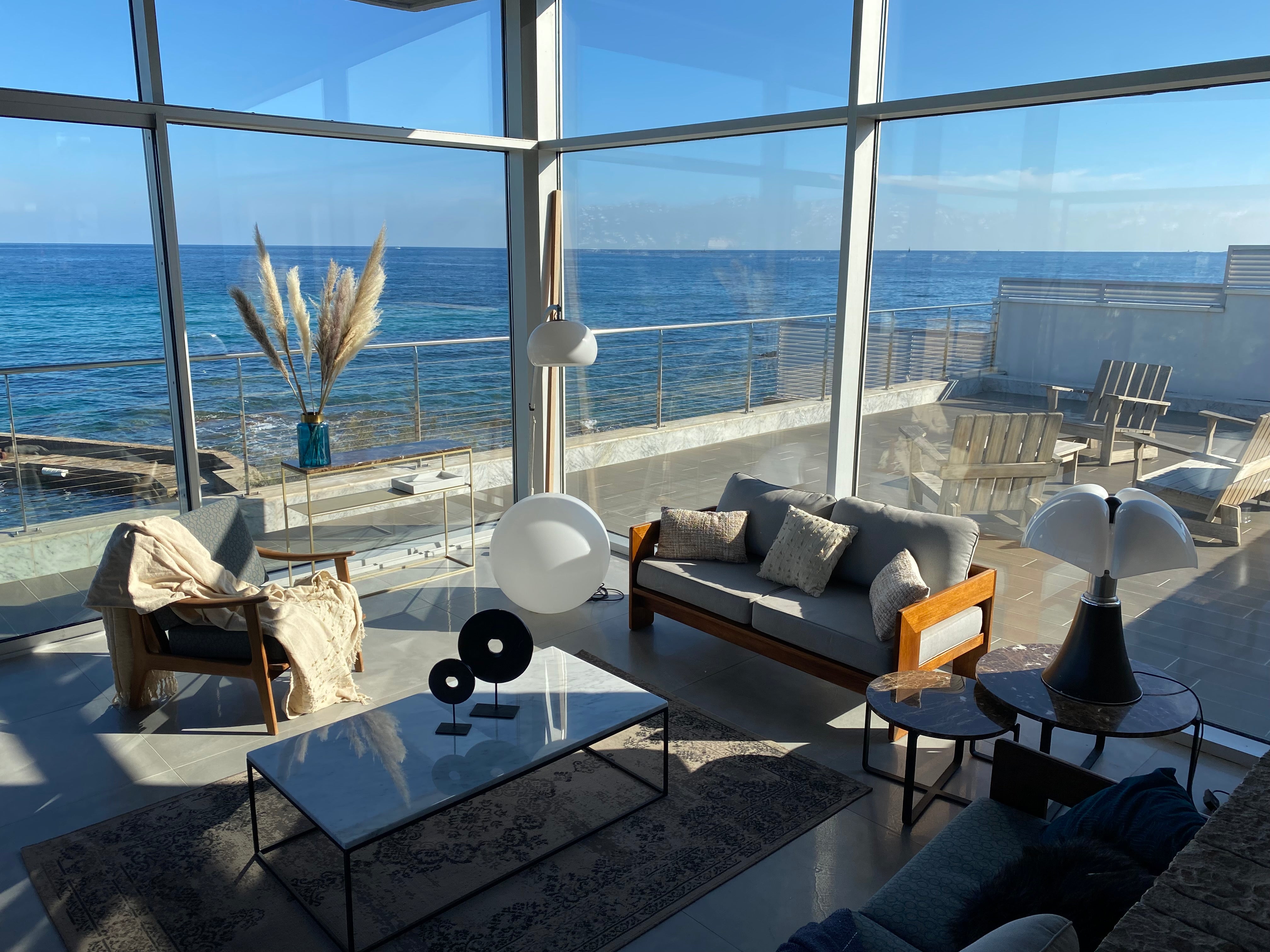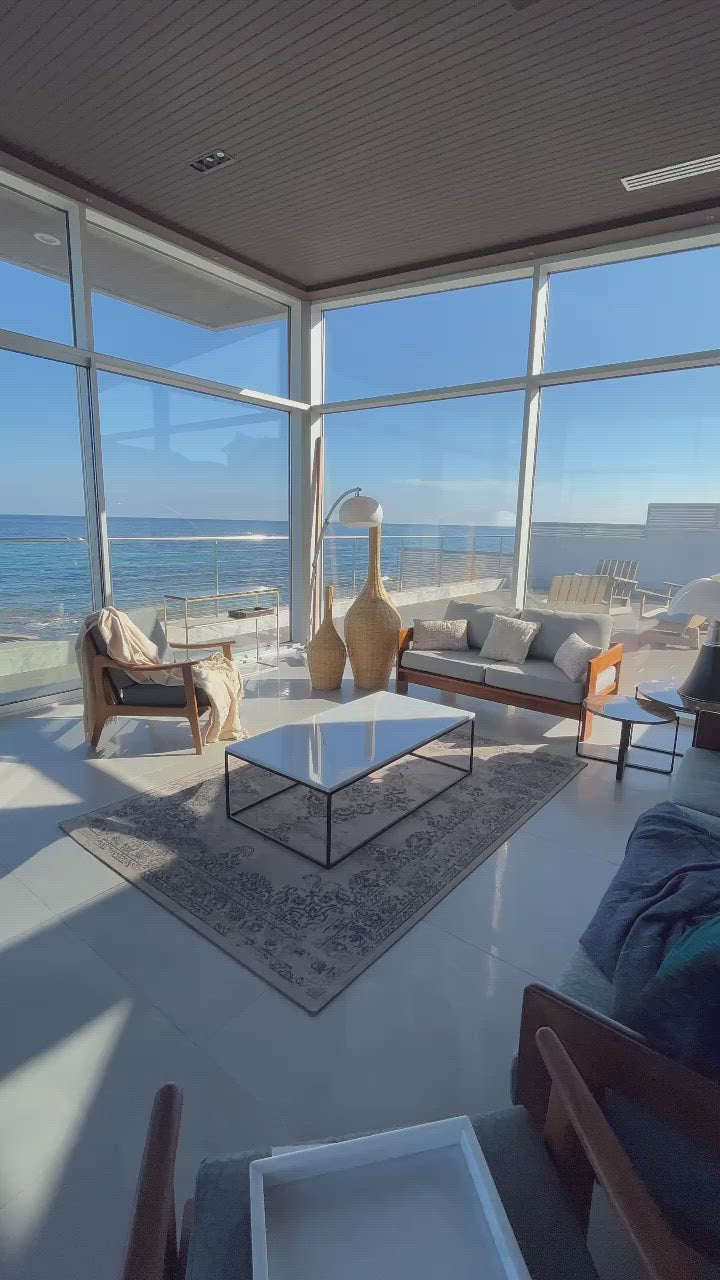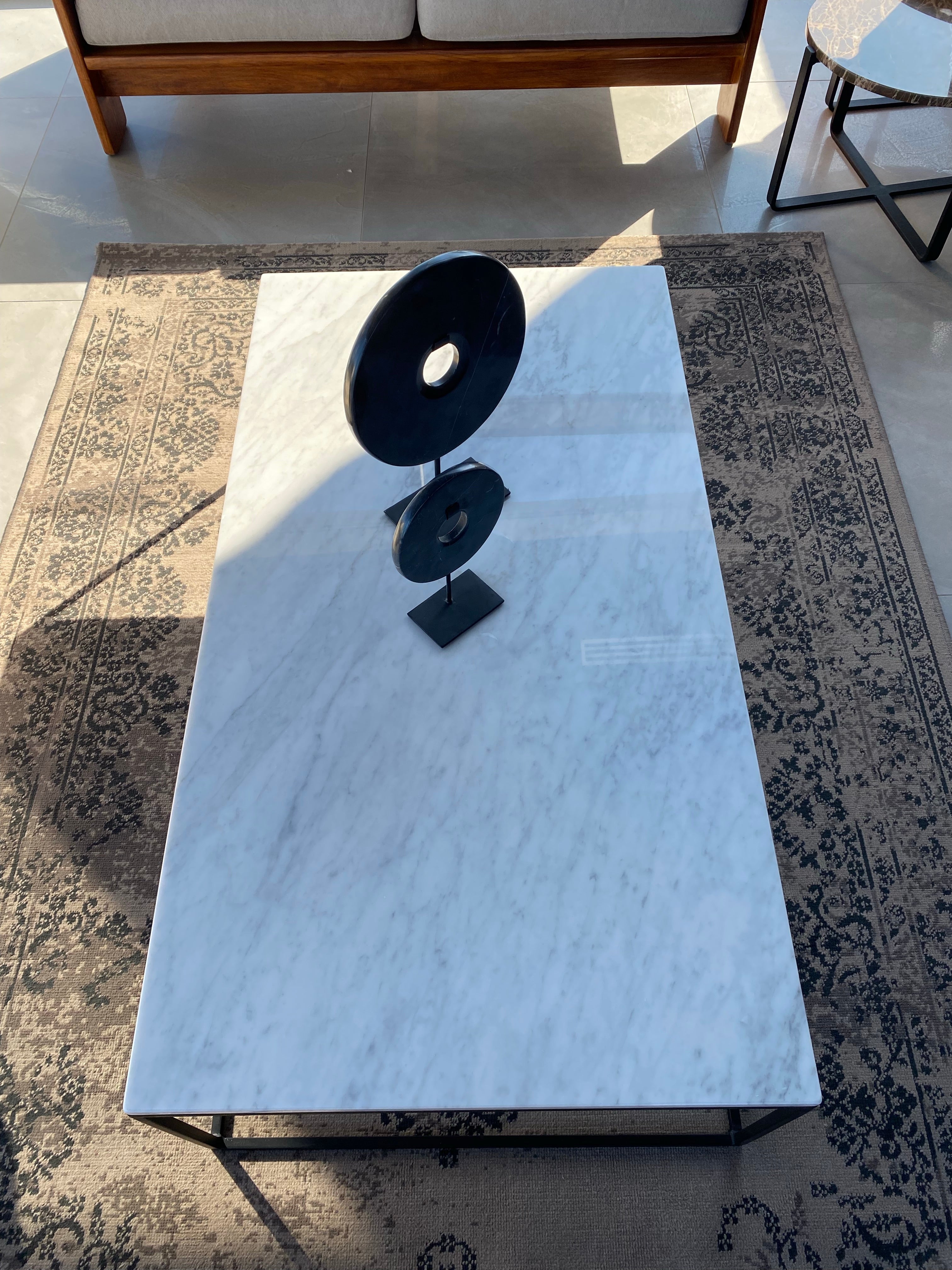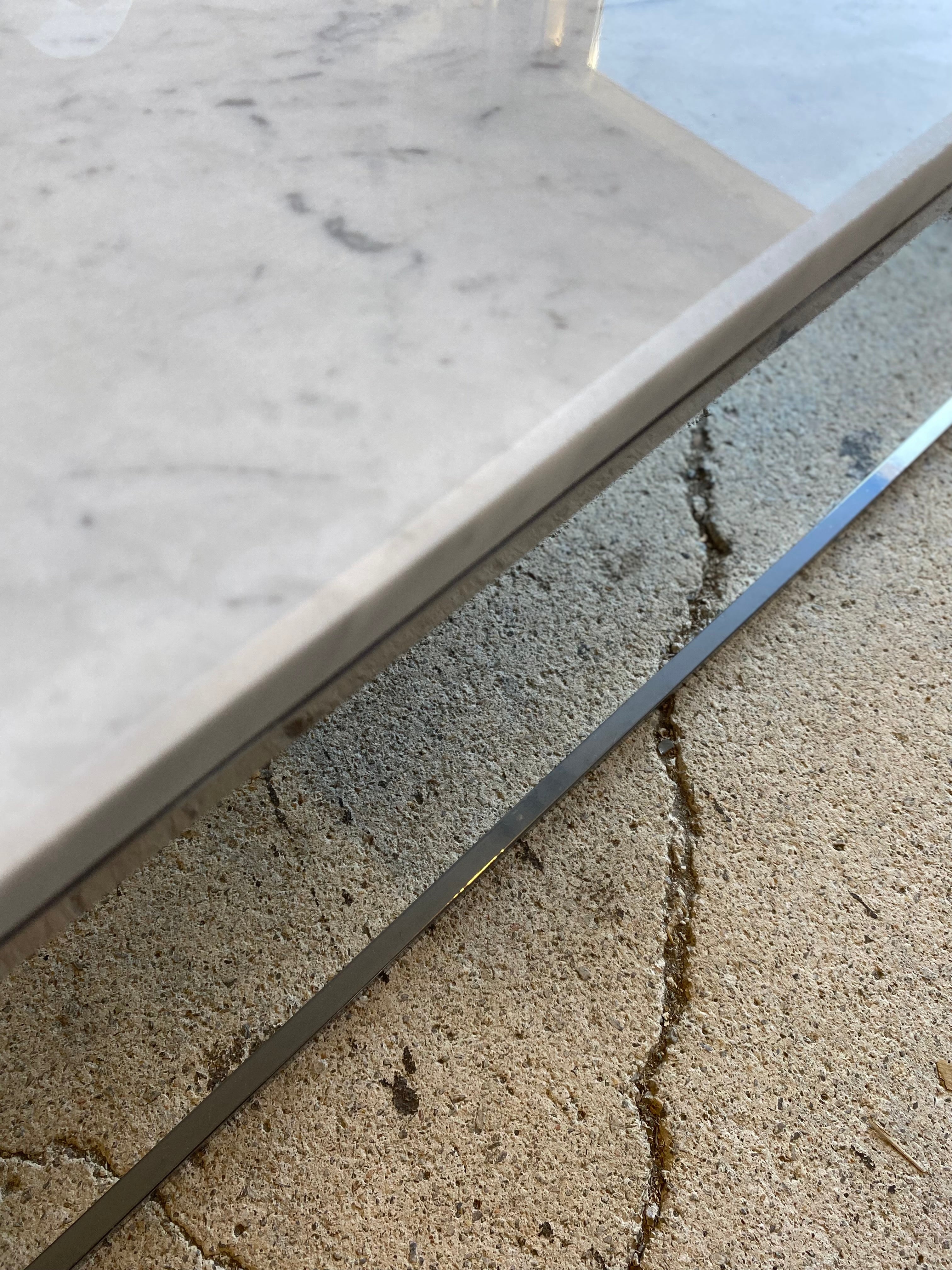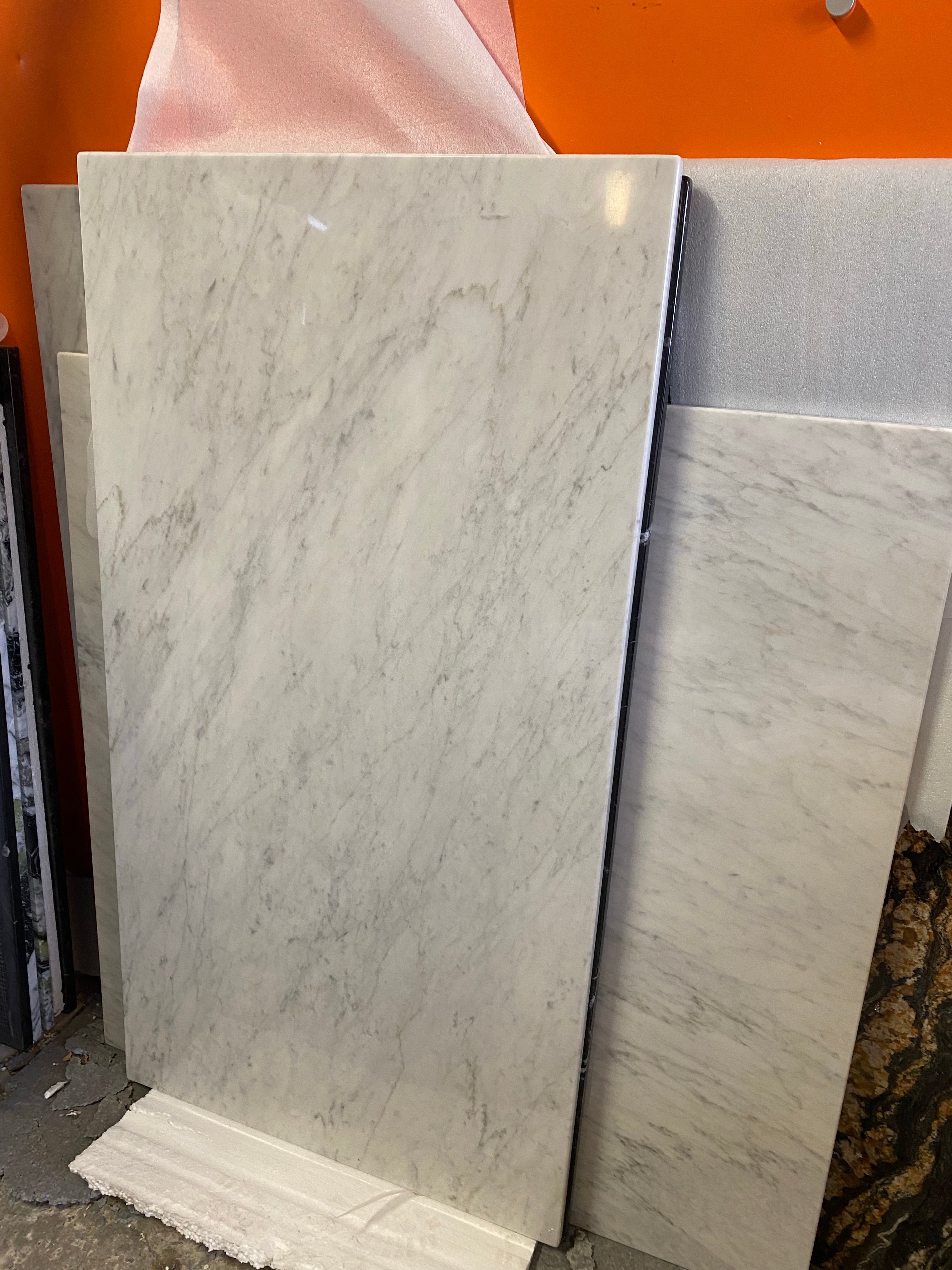 Simple Rectangle Elegance Coffee Table x Classic Carrara White
---
• Product made in France 🇫🇷
All our tables are worked in France both for the top and for the base.
• Rectangular coffee table in black or gold metal and marble top.
Refinement and simplicity assured with the combination of a marble top, a noble, soft and solid stone accompanied by a very fine and resistant metal structure.
Features : 
• Marble top: each piece is unique, the marbling is more or less marked depending on the arrivals.  
• marble colors: Classic Carrara White (grey-veined white)
Dimensions: 
• L120 x H35x D64
Marble is a naturally porous and living material.
Carrara white marble has the particularity of being perfectly imperfect due to its pure white and its contrasting dark gray veining. It also has tiny taroli (small cavities that are rough or not smooth when cutting the marble, -5mm in diameter which is not considered a defect but the imperfect charm of this marble).
Usage tips :
• our products are water-repellent, there is no miracle anti-stain treatment for marble. Luxury product & noble material in the same way as crystal or wood, you have to be careful and take care of it.
• Wipe up any spilled liquid immediately with a microfiber cloth.
• Avoid placing hot objects on the surface, the surface of a table must be protected with coasters and dish rests.
• To maintain marble, never use acidic and aggressive products. Simply use a micro fiber cloth with special marble products. We work with a French brand based in Paris where you can buy your products directly from them.
Each table is unique and has been the subject of several days of work, our products are artisanal and from the hand of man there may be some slight irregularities due to the charm of craftsmanship.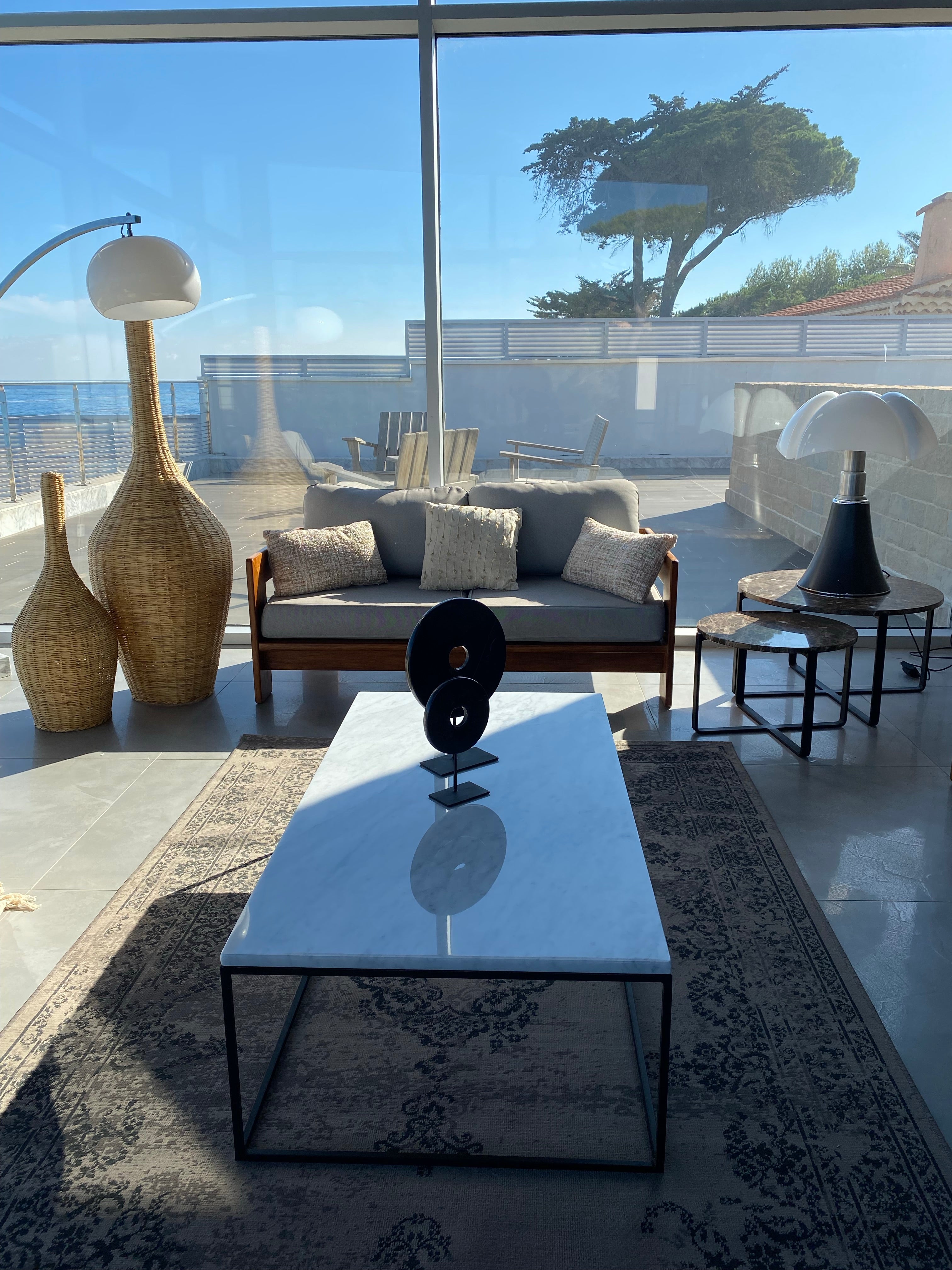 Vous aimerez aussi peut-être