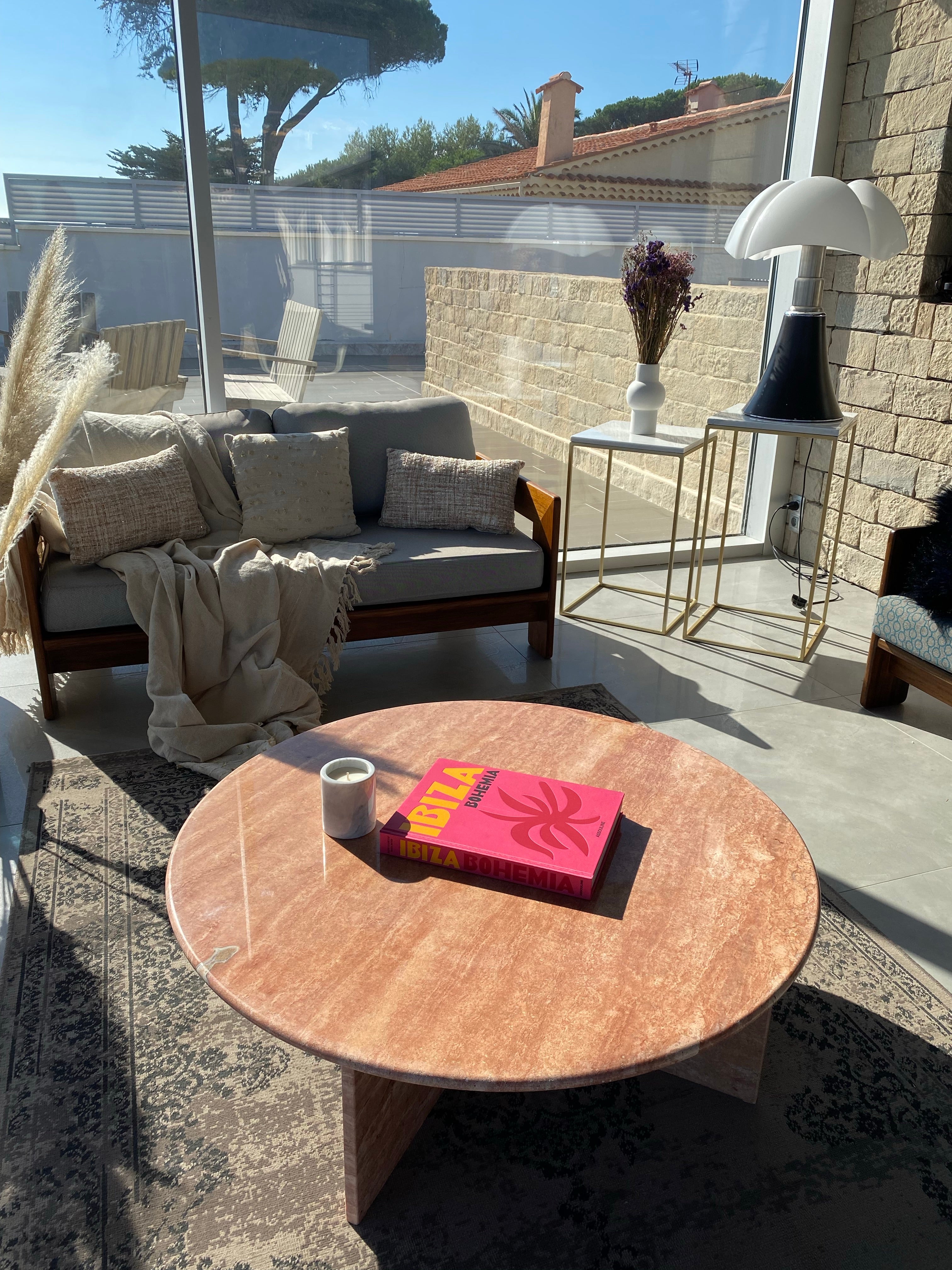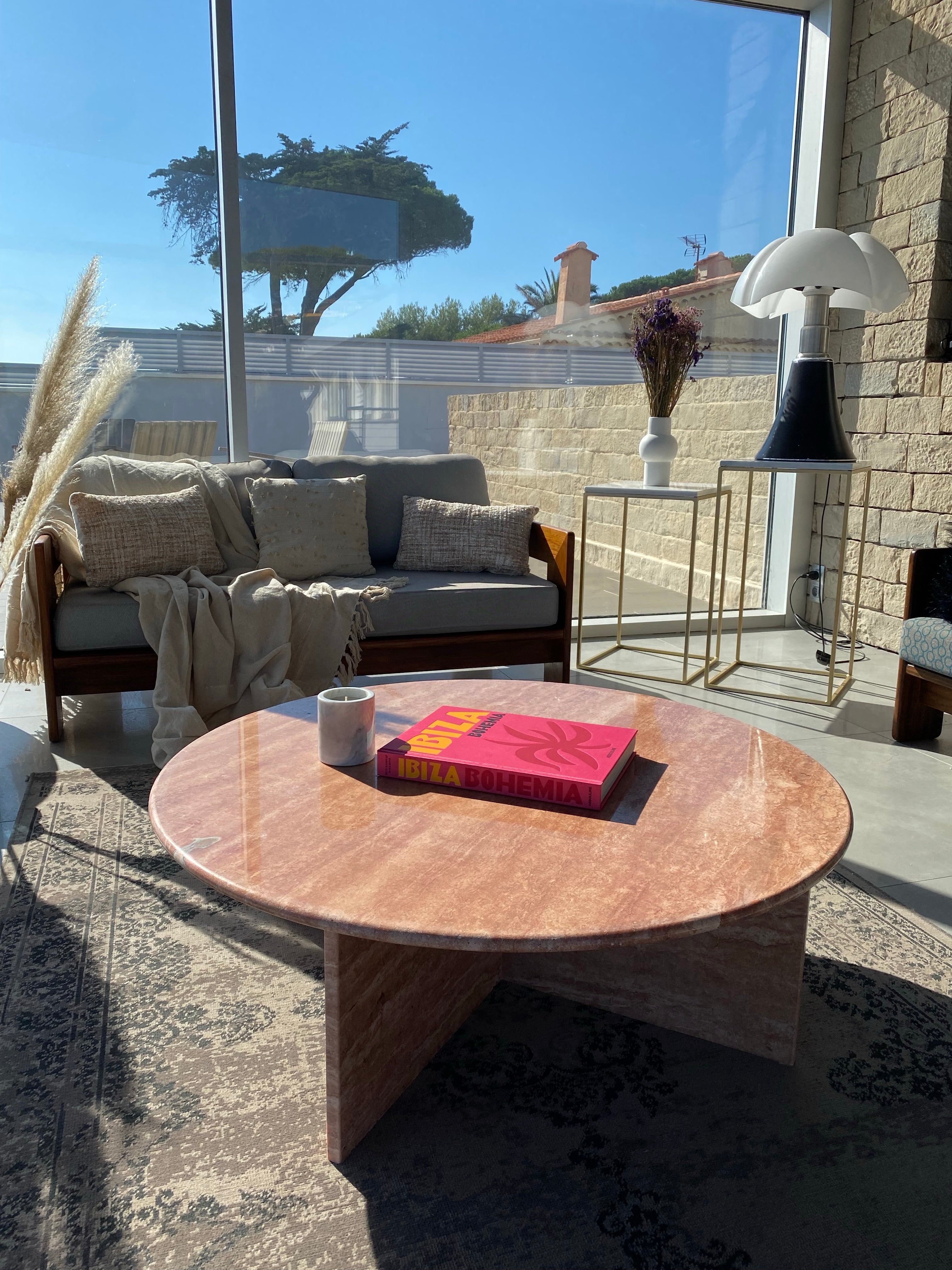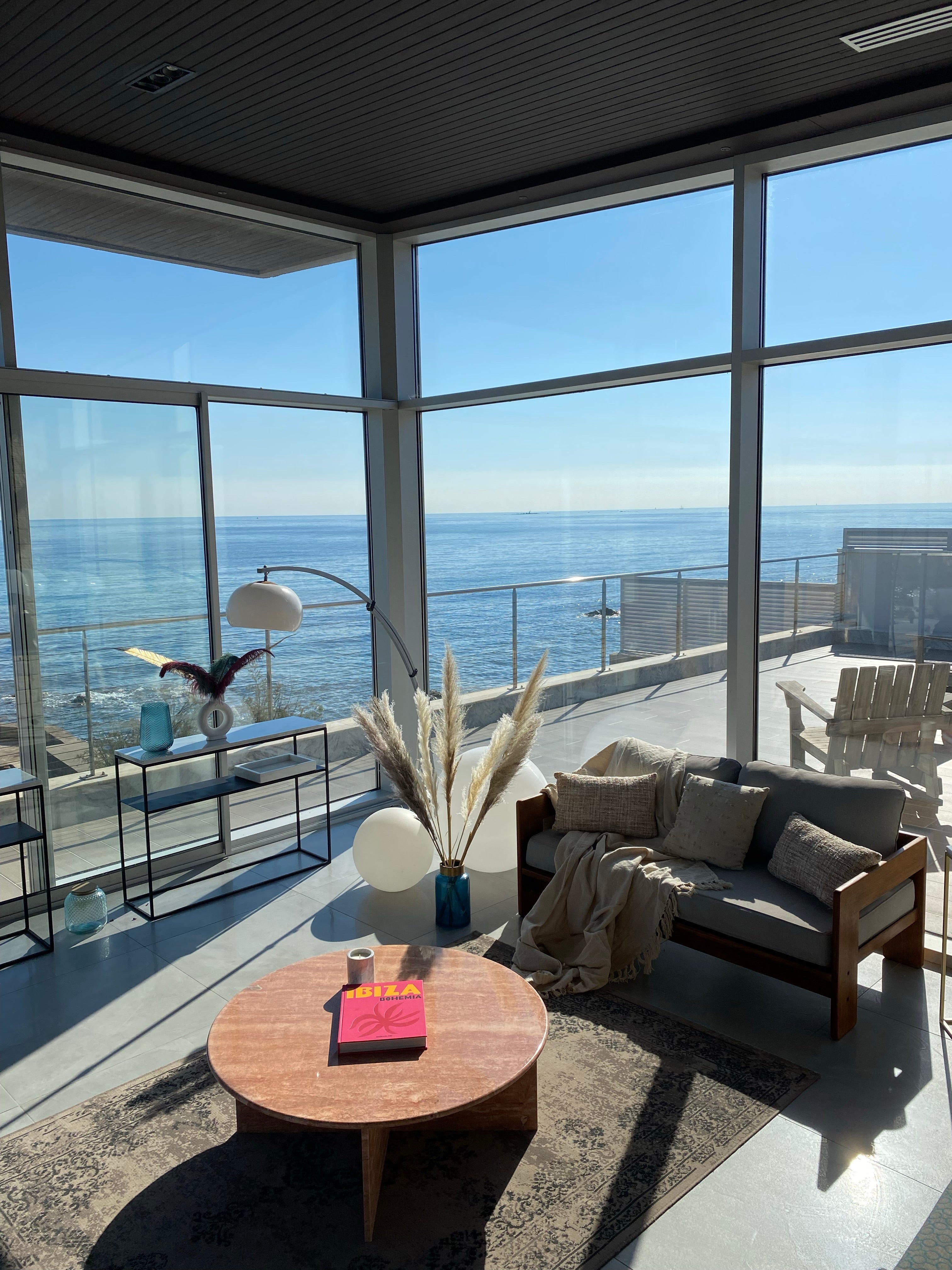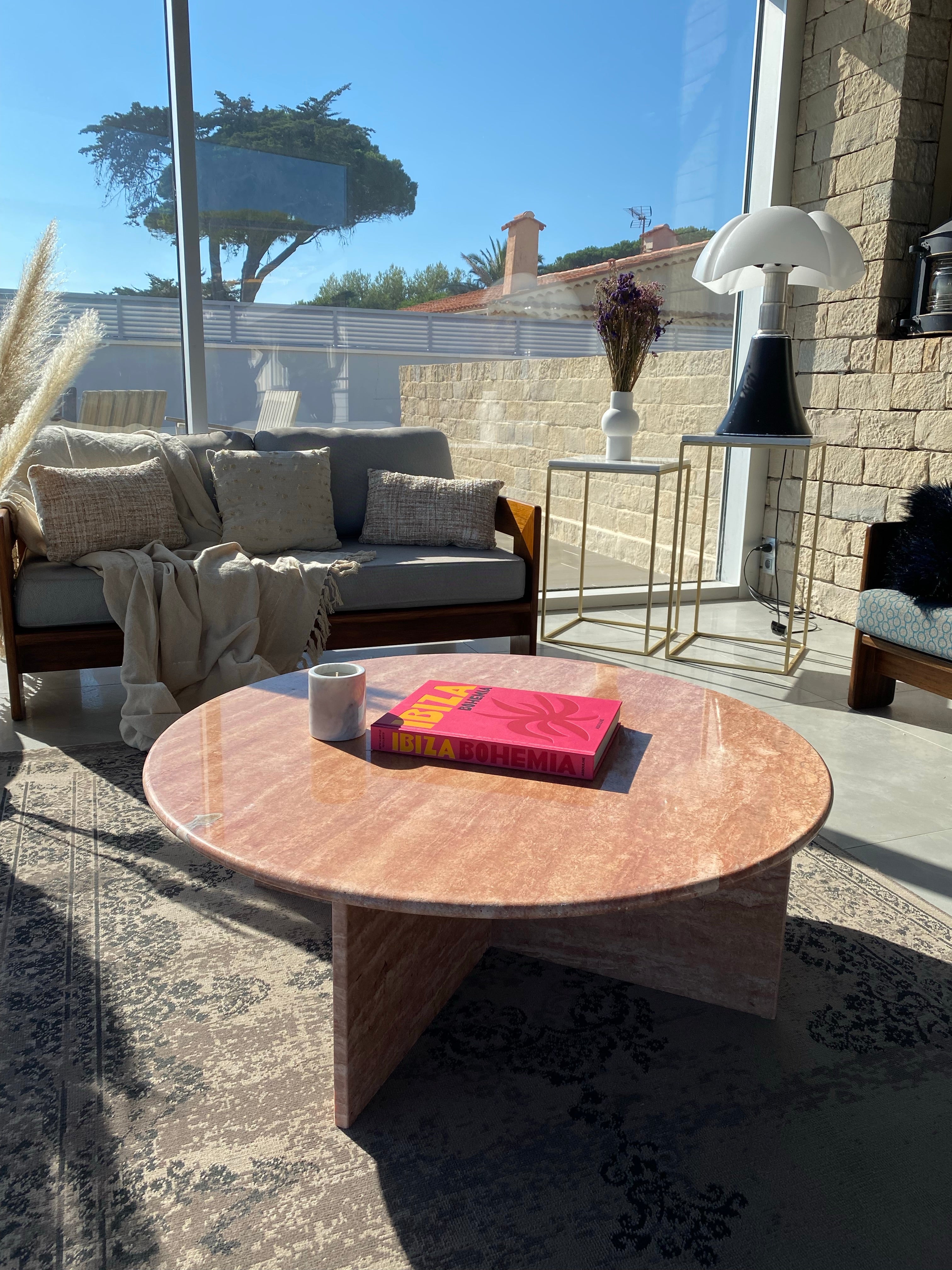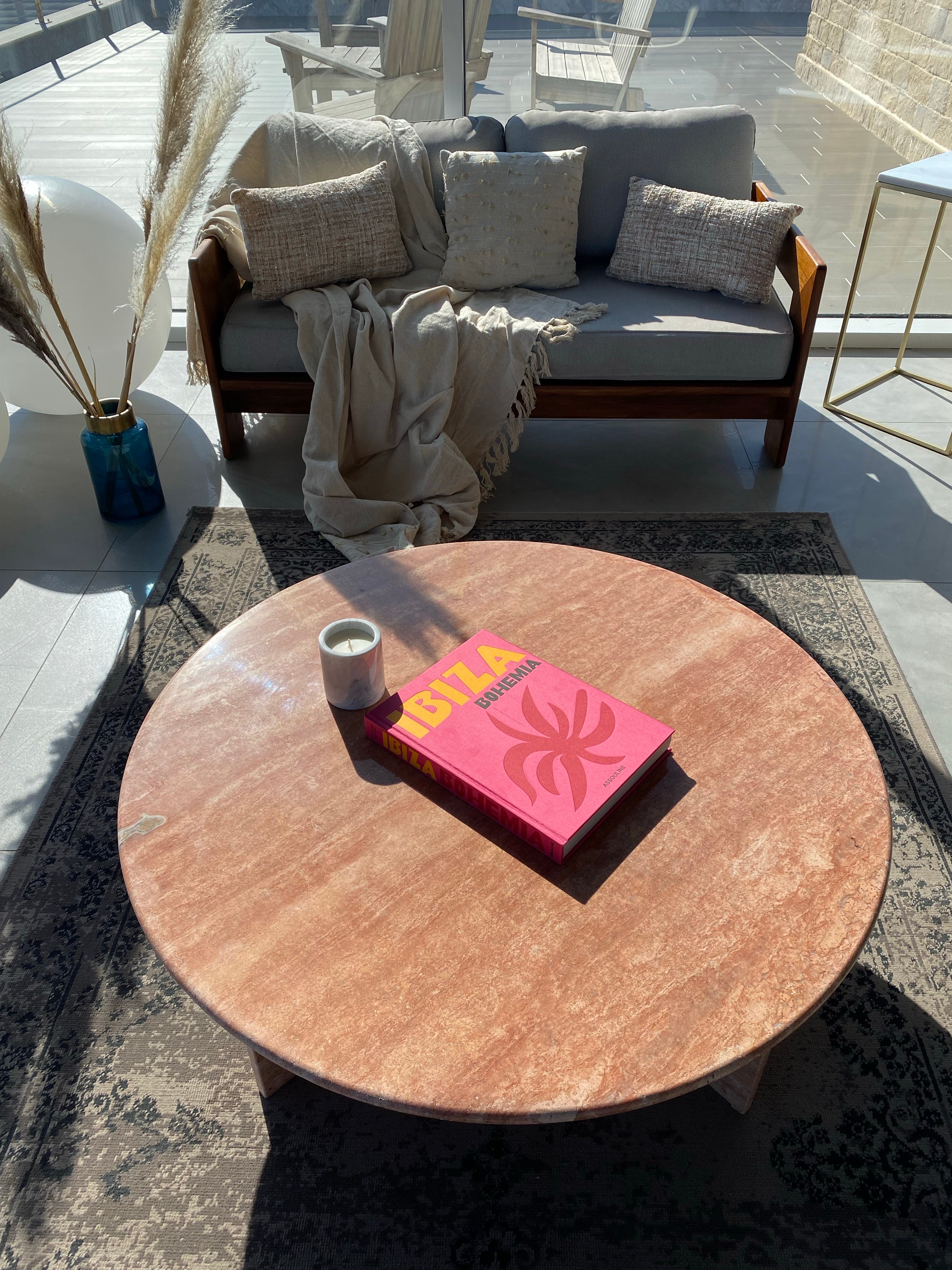 Table D100 round x 100% Pink Roman Travertine
---
Features :
• Round coffee table in pink Roman travertine with a shiny polished finish
• 3cm tray
• colors: roman opus travertine.
Travertine is a very irregular material which has the particularity of having holes. We have opted for a shiny polished finish which erases this type of defect.
More resistant than marble, it is less fragile on a daily basis, despite the treatment it will still be necessary to remain vigilant and take care of it 💛
Single model Gipsy Home
Dimensions:

• Dimensions: Diameter 100 H35cm
Usage tips :
• Wipe up any spilled liquid immediately with a microfiber cloth.
• Avoid placing hot objects on the surface, the surface of a table must be protected with coasters and dish rests.
• For the maintenance of travertine, never use acid and aggressive products. Simply use a micro fiber cloth with special marble products.
Each table is unique and has been the subject of several days of work in our workshops 💛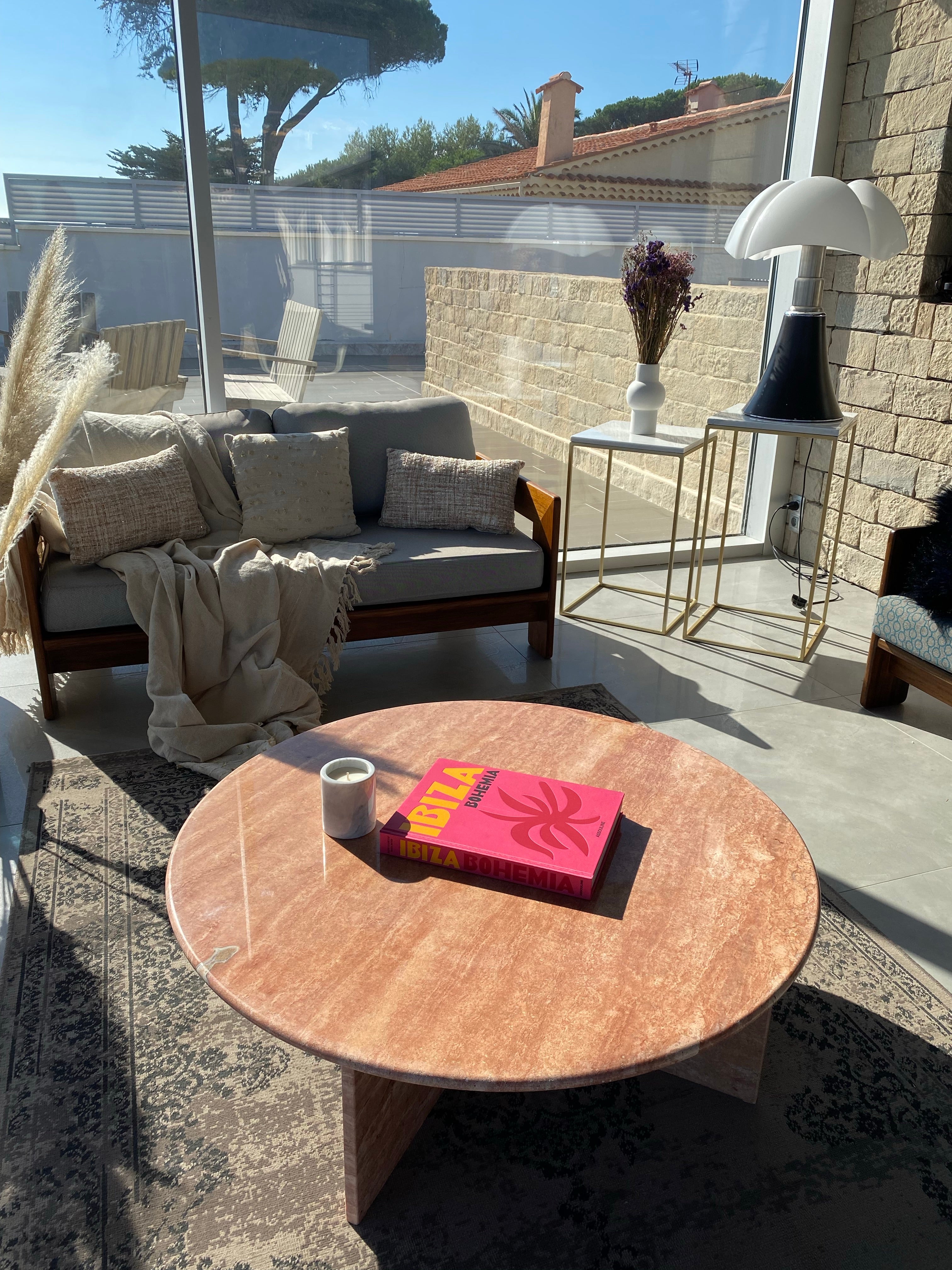 Vous aimerez aussi peut-être